ASR Recommends 19 Funding Proposals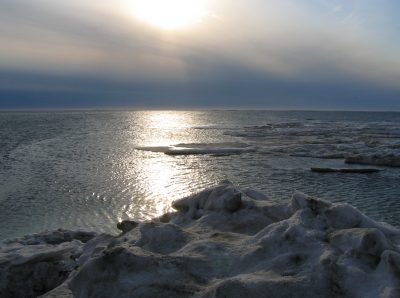 Each year, the U.S. Department of Energy (DOE) opens annual funding opportunities to support fundamental research and scientific user facilities to deliver the scientific discoveries and major scientific tools that transform understanding of nature and advances the energy, economic, and national security of the United States.
The Atmospheric System Research (ASR) program, within DOE's Office of Science, has recommended funding 19 proposals submitted to university funding announcement DE-FOA-0001845. The announcement targeted observational, data analysis, and/or modeling studies to improve understanding and model representation of specified aerosol processes, high-latitude atmospheric processes, and ice-cloud processes. ASR reviewed 70 single and collaborative applications to the funding opportunity announcement.
"I want to thank the 38 members of the scientific community who contributed their time and expertise to the peer-review process through participation in one or more of the three review panels and/or by submitting mail-in reviews," says ASR Program Manager Shaima Nasiri.
ASR awardees receive funding from the Office of Biological and Environmental Research (BER), which focuses on understanding complex biological, climatic, and environmental systems for a secure and sustainable future.
After FY18 funding awards are finalized, principal investigators, titles, abstracts, and team members will be added to the ASR projects web page. Following are the 19 principal investigators and their recommended projects:
# # #
This work was supported by the U.S. Department of Energy's Office of Science, Office of Biological and Environmental Research as part of the Atmospheric System Research Program.