ASR Principal Investigators Share GoAmazon2014/15 Field Campaign Research Data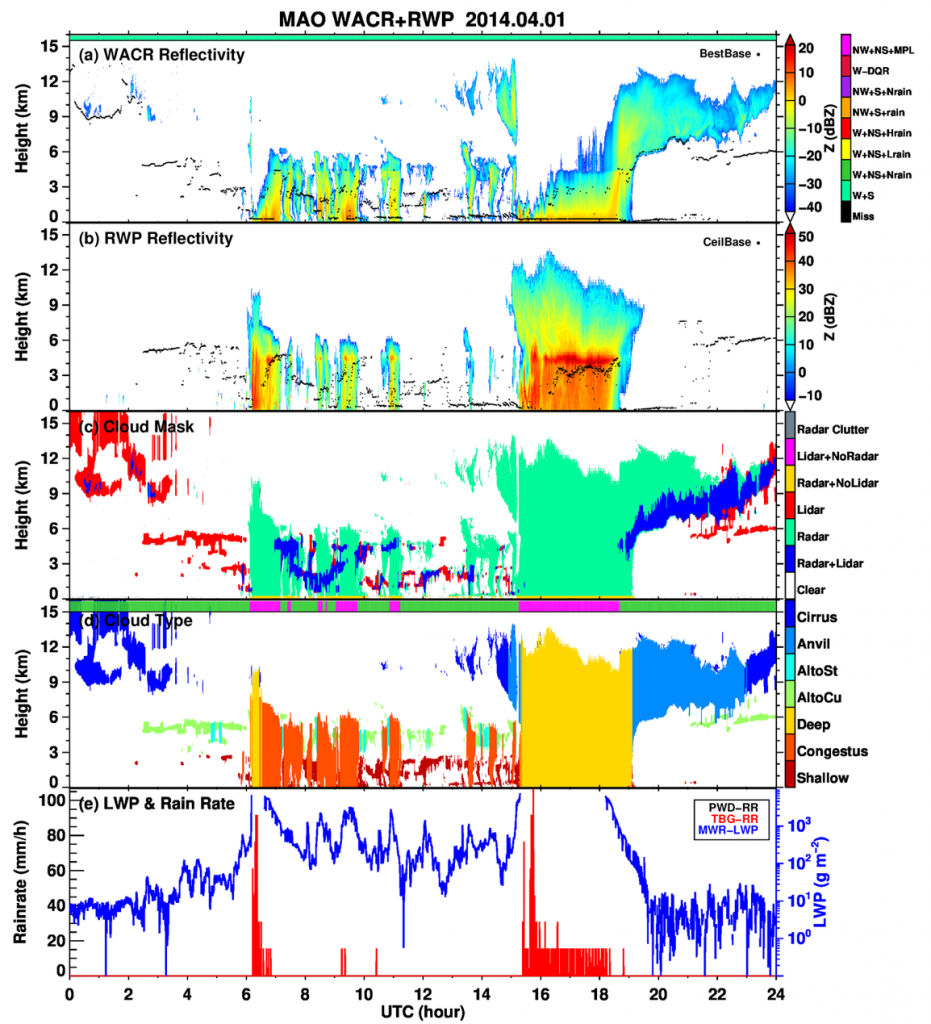 A newly available principal investigator (PI) product —the Merged Multisensor Cloud-Precipitation Mask and Cloud Type Data for GoAmazon2014/15—can now be used by scientists to better characterize cloud and precipitation profiles of all conditions, including periods of heavy precipitation from storms, as well as validate-model simulations.
These data are provided by ASR-supported researchers, Zhe Feng of Pacific Northwest National Laboratory and Scott Giangrande of Brookhaven National Laboratory. Sharing of GoAmazon PI data was an outcome of the breakout session at the 2018 ARM-ASR Joint Meeting.
This PI product combines the Radar Wind Profiler (RWP) calibrated radar reflectivity data with the W-band ARM Cloud Radar (WACR) ARSCL data set to improve cloud mask in precipitating clouds and to provide cloud-type profile classification. WACR-ARSCL cloud profiles were replaced with RWP profiles during substantial precipitation period where severe attenuation affects the accuracy of WACR cloud-top detections. The merged RWP-WACR-ARSCL cloud mask is then used to produce a cloud-type profile classification.