The Science of Thunderstorms
Scientists Gather in Argentina to Study the World's Largest Convective Storms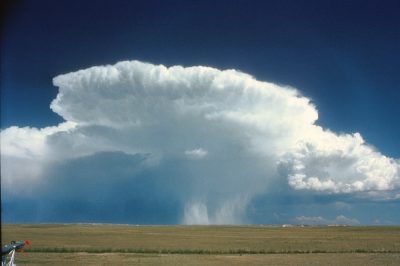 The Sierras de Córdoba mountain range in north-central Argentina is the birthplace of the largest thunderstorms on Earth. These are the type of storms that contribute most of the rainfall to many regions of the world. Yet to date, a fine-tuned sense of how they work remains absent, and that results in poor representations in earth systems models.
Now, a U.S. Department of Energy (DOE) field campaign called CACTI—Cloud, Aerosol, and Complex Terrain Interactions—is in Argentina with a science mission to learn more about large regional convective storms, including their life cycle—how they form, grow, and organize.
The seven-month effort launched October 15, 2018, and will run through April 2019. It is during this wet season that the normally arid region east of the Andes receives nearly all of its rainfall—about 27.5 inches.
Much of the data will stream into open-source archives thanks to DOE's Atmospheric Radiation Measurement (ARM) user facility, which is providing CACTI's main eyes on the sky, a multi-instrument portable platform called the ARM Mobile Facility (AMF).
ARM's C-band scanning precipitation radar was deployed for the first time. Altogether, 100 ARM instruments are sampling environmental properties in and around growing clouds that become thunderstorms, including measurements of aerosols, clouds, and precipitation.
Leading the effort is CACTI principal investigator Adam Varble, an analyst and modeler at Pacific Northwest National Laboratory.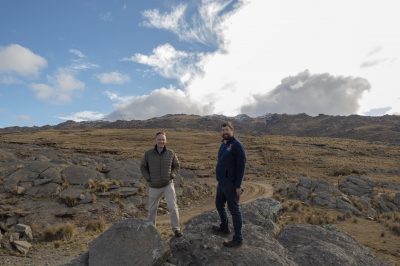 Varble—who co-leads the Convective Processes Working Group for DOE's Atmospheric System Research program (ASR) and serves as a member of DOE's ARM/ASR Coordination Team—says that to "tease out environmental conditions … you need a site where it happens frequently with a range of measurements."
Argentina's Sierras de Córdoba mountain range is just that. With an elevation of 1,150 meters (about 3,800 feet), and right within the complex orographic terrain that focuses development of the big storms, the site is "ideally situated" to observe how these storms initiate, grow, and organize.
Stephen Nesbitt of the University of Illinois is one of 17 U.S. and Argentine CACTI co-investigators. Nesbitt is also the principal U.S. investigator for an Argentine-led campaign that is concurrent with CACTI, though it is shorter in duration. "RELAMPAGO" is an acronym that means "lightning flash" in both Spanish and Portuguese. It stands for Remote sensing of Electrification, Lightning, And Mesoscale/microscale Processes with Adaptive Ground Observations.
RELAMPAGO scientists are focusing on high-impact weather in the lee of the Andes Mountains, with an eye toward improving forecasts of severe weather systems.
# # #
This work was supported by the U.S. Department of Energy's Office of Science, Office of Biological and Environmental Research as part of the Atmospheric System Research Program.