Zhanqing Li earns the University of Maryland's highest academic honor
The following is partly based on a University of Maryland announcement.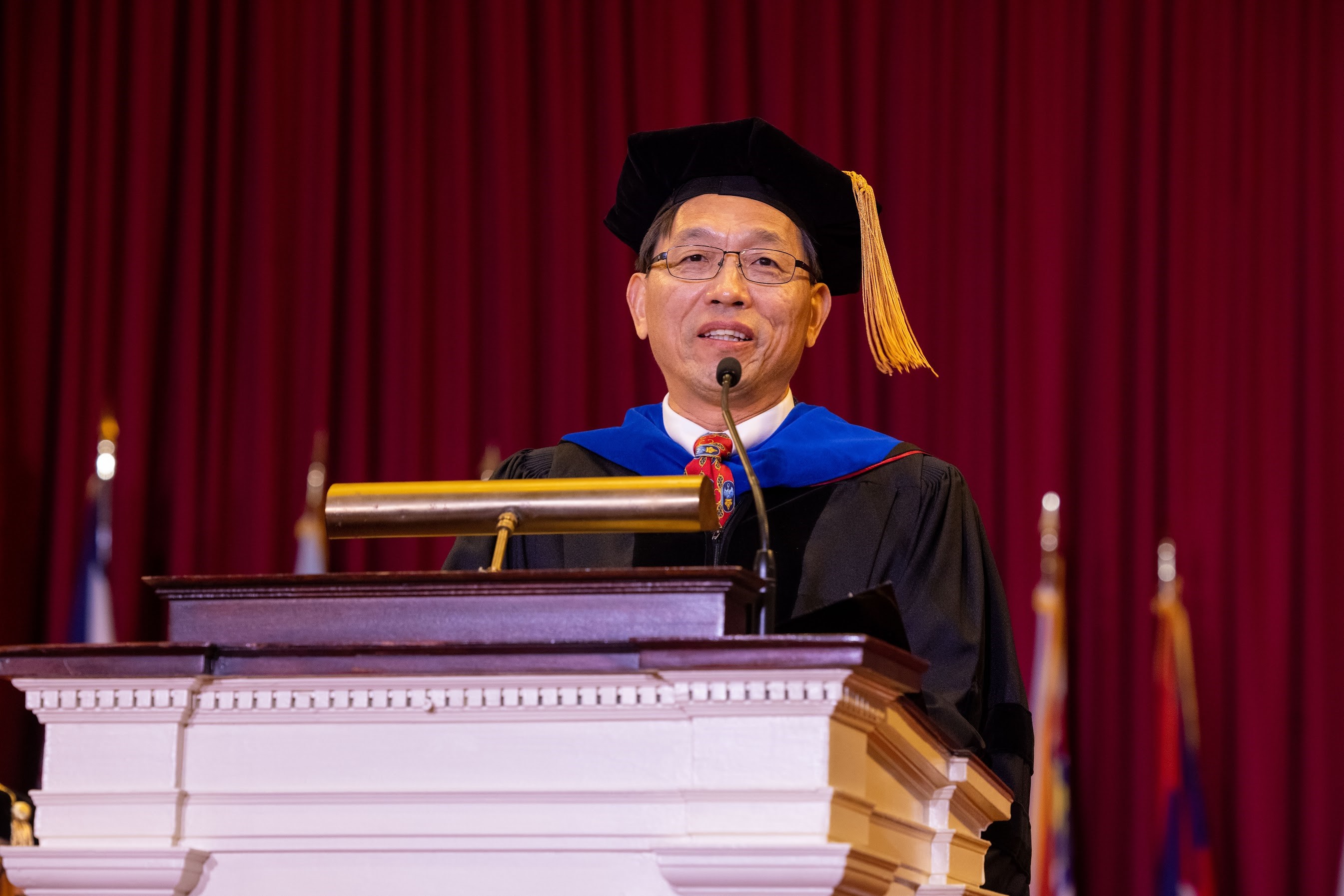 Zhanqing Li of the University of Maryland (UMD) was recently named Distinguished University Professor—the highest academic honor bestowed by the university.
He was honored at UMD's annual Faculty and Staff Convocation on September 14, 2022.
With a joint appointment in the university's Department of Atmospheric and Oceanic Science and UMD's Earth System Science Interdisciplinary Center, Li has made significant contributions to atmospheric and environmental sciences, contributing to the understanding of the Earth's climate and air quality through remote sensing, experiments, and modeling.
Li is a world leader in atmospheric physics, aerosol, cloud, radiation, and their impact on climate change and air pollution. One of his discoveries contributed to settling a debate over "anomalous absorption" from clouds by pointing out that improvements in the treatment of aerosols, gases, and surface properties played a major role in improving how much they trap and reflect heat and modulate clouds and precipitation.
Li's work refined how scientists view the roles of clouds in Earth's climate, and he has made significant contributions to satellite algorithms and models that NASA and others have used to calculate the global energy budget and monitor wildfires and air quality.
Work with ASR and ARM
"(Li's) insights have come from determination and hard work, matched by a willingness to jump boldly into new fields of research, where he starts to contribute right away."
– Jeff Stehr, ASR Program Manager
With about 380 peer-reviewed publications, Li has studied the Earth's radiation budget, cloud microphysics and 3-D distributions, aerosol in situ and satellite observations and climate effects, air pollution, ultraviolet radiation and ozone, wildfire monitoring and mapping, vegetation monitoring, remote sensing techniques, and mountain and polar meteorology.
A good portion of this work has been supported by the Department of Energy's (DOE) Atmospheric System Research (ASR) program, as detailed in this June 2021 ASR News profile.
"It's great to see Zhanqing recognized for his many contributions to the greater aerosol community over the years," says ASR Program Manager Jeff Stehr. "His insights have come from determination and hard work, matched by a willingness to jump boldly into new fields of research, where he starts to contribute right away."
In addition to numerous ASR projects over the years, Li has capitalized on data from DOE's Atmospheric Radiation Measurement (ARM) user facility to help power his studies of atmospheric processes. Those data range from ARM's Southern Great Plains (SGP) atmospheric observatory, the northeast Pacific (using data from the Marine ARM GPCI Investigation of Clouds, or MAGIC, field campaign) to the Southern Ocean's 2017-2018 Measurements of Aerosols, Radiation, and Clouds over the Southern Ocean (MARCUS) campaign.
A Career of Accolades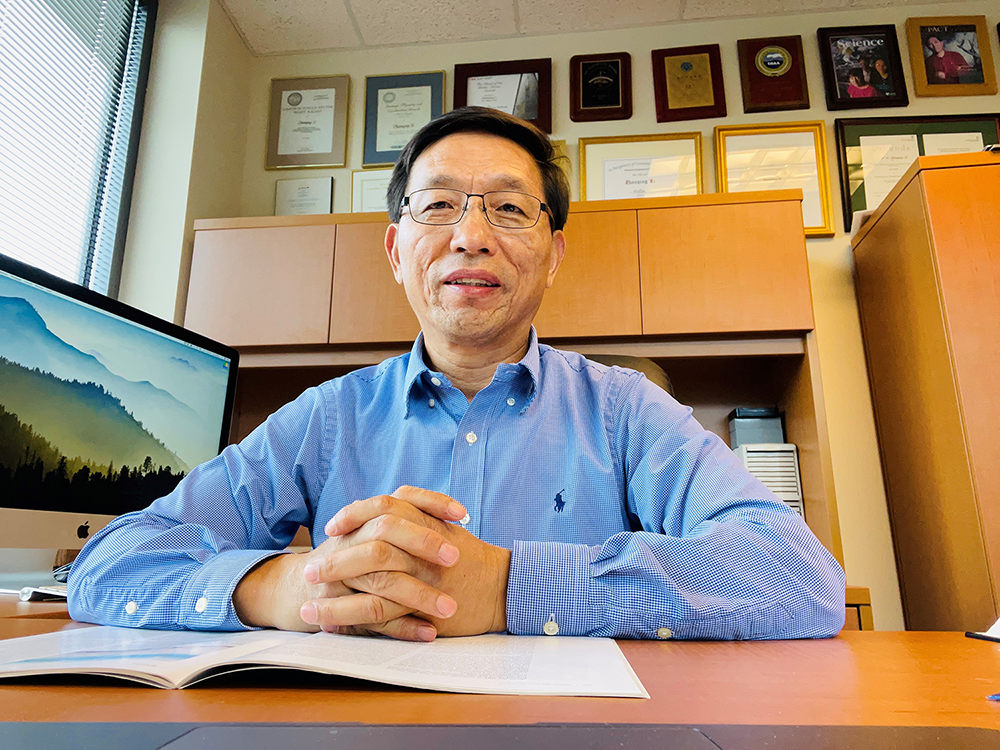 Li is an elected Fellow of the American Geophysical Union (AGU), the American Association for the Advancement of Science (AAAS), and the American Meteorological Society (AMS). He is also an Honorary Fellow of the Chinese-American Oceanic and Atmospheric Association. Li received a Humboldt Research Award and the AGU's Yoram J. Kaufman Outstanding Research and Unselfish Cooperation Award, among other honors.
During his 20 years at UMD, he has mentored 23 PhD students and 20 postdoctoral fellows, been awarded $16 million in research grants, and his papers have been cited more than 25,000 times.
He was named a Highly Cited Researcher by Web of Science in 2020 and 2021 and one of the top 100 environmental scientists in the world by research.com. Many of his papers were influential in the IPCC assessment report, and he is a contributor to the 2021 report for addressing climate change. He has served as editor of the Journal of Geophysical Research: Atmospheres, Atmospheric Chemistry and Physics, and Advances in Meteorology.
Li received his B.S. and M.S. from the Department of Meteorology at China's Nanjing University of Information Science and Technology in 1983 and 1986, respectively. After graduating with his PhD in 1991 from the Department of Atmospheric and Oceanic Sciences at McGill University, he worked as a Canadian government researcher until 2001, when he joined UMD as a professor.
# # #
This work was supported by the U.S. Department of Energy's Office of Science, through the Biological and Environmental Research program as part of the Atmospheric System Research program.