Atmospheric Science on Parade in Potomac, Maryland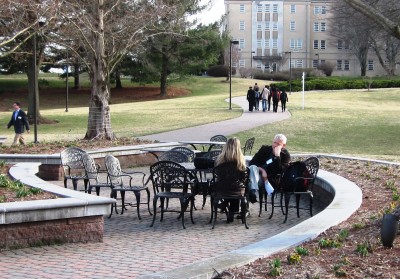 On a beautiful spring day in March, the Bolger Center in Potomac, Maryland, threw open its doors to more than 350 climate science colleagues—all gathered for the fourth annual Science Team Meeting of the U.S. Department of Energy's Atmospheric System Research (ASR) program.
Held March 18–21, the intensive week-long meeting provided a platform for scientists, infrastructure staff, and program managers to collaborate on new projects, review progress on existing ones, and to improve engagement with the Atmospheric Radiation Measurement (ARM) Climate Research Facility. Starting at 8 a.m. each day, a full agenda began with plenary sessions followed by breakout and working group sessions until late evening.
Monday's plenary session opened with a welcome for all new and current principal investigators and an update on the goals and status of ASR by program managers Ashley Williamson and Sally McFarlane. Speakers from numerous organizations then updated the community about the latest research on cloud-forming processes and discussed how aerosols may be complicating those processes even further.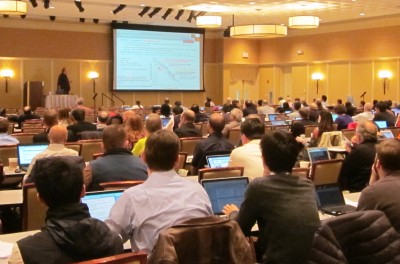 On Tuesday and Wednesday afternoon, attendees presented nearly 250 posters in the subject areas of aerosol-cloud-radiation interactions, aerosol properties, atmospheric state and surface, cloud properties, dynamics/vertical motion, field campaigns, infrastructure and outreach, instruments, modeling, precipitation, and radiation.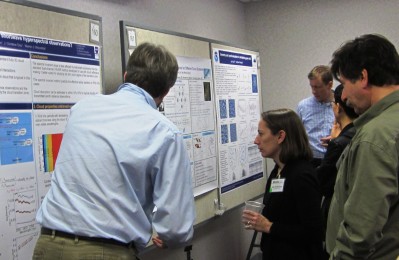 Full days were capped off by post-dinner breakout sessions, with principal investigators discussing updates from completed and upcoming field campaigns, as well as ongoing modeling efforts, such as FASTER and QUICR. Of general interest, Mike Jensen from Brookhaven National Laboratory set forward a vision about how and what type of climate data products could help address some of the most burning research questions.
Thursday wrapped up the meeting with detailed discussions among the ASR Working Groups about research directions deemed important to pursue in the near future, plus the announcement of award winners for best student posters:
See the ASR meeting website for the full meeting agenda and presentation PDFs.