Research Activities for ASR at 2016 AGU Fall Meeting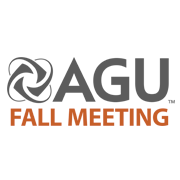 At the 2016 American Geophysical Union Fall Meeting in San Francisco, December 12 to 16, nearly 24,000 scientists from around the world are gathering to share their latest research results in all areas of Earth science. Connect with Atmospheric System Research scientists by attending their session or visit their poster.
Below are a few items of note at this year's meeting; see the complete presentation page for dozens more oral and poster sessions focused on ASR research. For a list of ARM data presentations and posters, visit the ARM web page. AGU's 2016 scientific program is also available.
Town Halls
This year, the U.S. Department of Energy, Office of Biological and Environmental Research and its projects will once again host town hall meetings including:
TH13B. DOE's Strategic Developments at the Terrestrial-Aquatic Interface Under a Changing Climate
Monday, December 12, 12:30 to 1:30 p.m., Moscone West 2004
TH43G. Requirements for Improving Coordination of Ice Sheet Observation and Modeling-Based Activities
Thursday, December 15, 12:30 to 1:30 p.m., Moscone West 2005

Invited Speakers

H14C-01. The Olympic Mountains Experiment for GPM (OLYMPEX)
Robert Houze, Lynn A. McMurdie, Walter Arthur Petersen, Mathew Schwaller
Monday, December 12, 4:00 p.m., Moscone West 3022

A11G-0089. Use of Field Observations for Understanding Controls of Polar Low Cloud Microphysical Properties
Greg M McFarquhar
Monday, December 12, 8:00 a.m., Moscone South Poster Hall

A11J-0140. Characterizing Arctic Aerosol Properties for Evaluation of Aerosol-cloud Interactions on the North Slope of Alaska
Jessie Creamean, Gijs de Boer, Maximilian Maahn, Allison C McComiskey, Amy Solomon
Monday, December 12, 8:00 a.m., Moscone South Poster Hall

A31M-02. Impact of Entrainment on Cloud Droplet Spectra: Theory, Observations, and Modeling
Wojciech Grabowski
Wednesday, December 14, 8:00 a.m., Moscone West 3006

A41M-01. Using Molecular Tracers to Understand BVOC Interactions with Anthropogenic Pollutants in the Southeast U.S. and Amazonia
Allen H Goldstein, Gabriel A Isaacman-VanWertz, Lindsay Yee, Haofei Zhang, Pawel K Misztal, Rebecca Ann Wernis, Nathan M Kreisberg, Susanne V Hering, Roger Seco, Alex B Guenther, Luping Su, John E Mak, Weiwei Hu, Pedro Campuzano-Jost, Brett B Palm, Doug A Day, Jose L Jimenez, Abigail Koss, Joost A De Gouw, Mary-Alice Upshur, Regan J Thomson, Franz Geiger, Marianne Glasius, Mads S Bering, John H Offenberg, Michael Lewandowski, Yingjun Liu, Karena A McKinney, Suzane S de Sá, Scot T Martin, M. Lizabeth L Alexander, Joel Brito, Paulo Artaxo, Juarez Viegas, Antonio O Manzi, Maria B Oliveira, Rodrigo Augusto Ferreira de Souza, Luiz Machado, Karla Longo
Thursday, December 15, 8:00 a.m., Moscone West 3004

A41M-02. Measurements of Potential Secondary Organic Aerosol Formation from OH, O3, and NO3 Oxidation of Ambient Air: a Contrast of Different Anthropogenically-Influenced Biogenic Environments
Jose L Jimenez
Thursday, December 15, 8:00 a.m., Moscone West 3004

A42F-01. The Dependence of Homo- and Heterogeneously Formed Cirrus Clouds on Latitude, Season and Surface-type Based on a New CALIPSO Remote Sensing Method
David L Mitchell, Anne Garnier, John Mejia, Melody A Avery, Ehsan Erfani
Thursday, December 15, 10:20 a.m., Moscone West 3002

A44E-02. Narrowing the Gap in Quantification of Aerosol-Cloud Radiative Effects
Graham Feingold, Allison C McComiskey, Takanobu Yamaguchi, Jan Kazil, Jill Suzanne Johnson, Ken S Carslaw
Thursday, December 15, 4:00 p.m., Moscone West 3010

A51O-01. Aerosol and Cloud Microphysics in Cloud Systems
Graham Feingold, Franziska Glassmeier
Friday, December 16, 8:00 a.m., Moscone West 3006

A51L-08. Shallow-to-Deep Convection Transition over Land: Atmospheric and Surface Controls Inferred from Long-term Ground-based Observations
Yunyan Zhang, Stephen A Klein
Friday, December 16, 8:00 a.m., Moscone West 3012

A53I-01. Recent Observational Efforts Using the DOE ARM Observatory at Oliktok Point, Alaska
Gijs de Boer, Matthew Shupe, Allison C McComiskey, Jessie Creamean, Christopher R Williams, Sergey Y Matrosov, Amy Solomon, David D Turner, Matthew Norgren, Maximilian Maahn, Dale Lawrence, Brian M. Argrow, Scott E Palo, Doug Weibel, Nathan Curry, Tevis Nichols, Phillip D'Amore, William Finamore, Mark Ivey, Albert Bendure, Beat Schmid, Sebastien Biraud
Friday, December 16, 1:40 p.m., Moscone West 3002