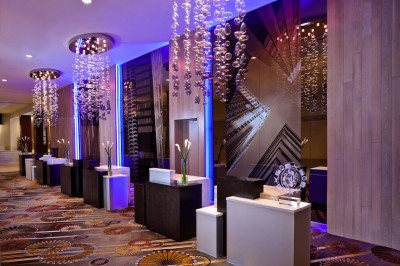 This summer, Atmospheric System Research (ASR) scientists will be well represented at the 38th American Meteorological Society (AMS) Radar Conference in Chicago, Illinois.
Steve Nesbitt, Bobby Jackson, and Pavlos Kollias will assist with short courses during the conference, which will take place August 28 to September 1, 2017, at the Swissotel Chicago.
Kollias, of Stony Brook University, will help lead the Millimeter-Wavelength Radars: Engineering, Theory, and Science Applications short course. Nesbitt, of the University of Illinois at Urbana-Champaign, is part of the Spaceborne Radar: Data, Retrievals, and Validation course. Jackson, of Argonne National Laboratory, is helping with the Open-Source Radar Short Course. The other two short courses are ZDR (Differential Reflectivity) Calibration and Phased Array Antennas for Weather Radar Applications.
Meanwhile, ASR scientists Paloma Borque, Marcus van Lier-Walqui, Matthew Kumjian, Angela Rowe, Alain Protat, Christopher Williams, Maximilian Maahn, Maike Ahlgrimm, and Virendra Ghate are on the conference program committee.
Ghate, of Argonne National Laboratory, is the lead for Local Organizing. Borque, van Lier-Walqui, and Kumjian are on the committee for the Geotis Student Prize.
The AMS sponsors the conference, which is held every two years, and the AMS Committee on Radar Meteorology organizes the event.
Registration opens June 2, with early registration closing July 21. On-site registration also will be available.
Conference co-chair Scott Collis, who leads the products effort for the Climate Model Development and Validation-Regionally Refined Mesh (CMDV-RRM) project, says sponsors and exhibitors are still sought.
# # #
This work was supported by the U.S. Department of Energy's Office of Science, Office of Biological and Environmental Research as part of the Atmospheric System Research Program.