In Search of the Physical Factors Behind Severe Storms
Since childhood, Jiwen Fan looked to the skies for inspiration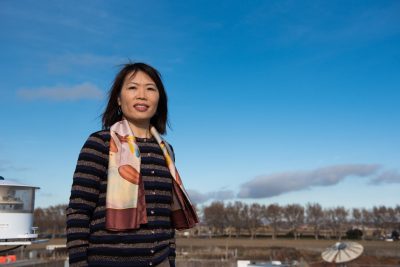 As a girl in a farming village in Hunan Province, China, Jiwen Fan—now a fast-rising atmospheric scientist—grew up in a household with earthen floors and no electricity. She was the eldest of four children in a family of rice farmers and started working in the fields at age 5. One of her secret pleasures was leading the cow out to graze.
"Every time I did that, I looked in the sky," Fan says. "Sometimes it was so beautiful, with these puffy clouds, and sometimes it was so stormy. But I never connected it with my career."
Today, much of Fan's work is ASR-funded, and she is a member of the Atmospheric Radiation Measurement (ARM) Research Facility's User Executive Committee. Read the rest of her story.
# # #
This work was supported by the U.S. Department of Energy's Office of Science, Office of Biological and Environmental Research as part of the Atmospheric System Research Program.