Intercomparison of Longwave Radiative Heating Algorithms
Baer, F., University of Maryland
General Circulation and Single Column Models/Parameterizations
Cloud Modeling
Baer, F., N. Arsky, J. J. Charney, and R. G. Ellingson. 1996. "Intercomparison of Heating Rates Generated by Global Climate Model Longwave Radiation Codes." J. Geoph. Res., 101, D21, 26589-26603.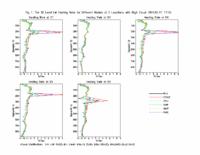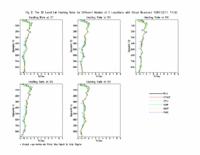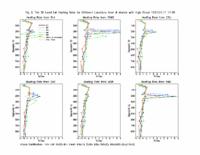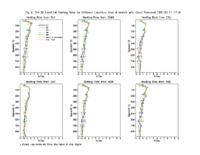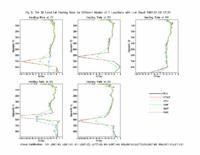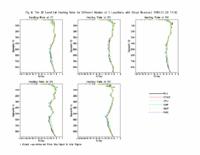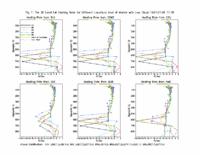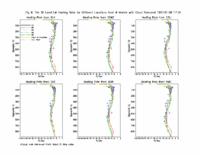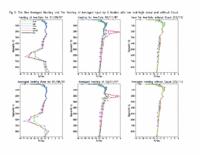 ---
30 levels of longwave heating rates for all algorithms tested at the five locations for the high cloud
---
Figure 7: Same as Figure 5 but a different view. Averaged heating rates and heating rates of averaged data included.
---
Figure 9: Box averaged heating and heating of averaged input by all algorithms with and without high and low clouds.
We have intercompared six longwave radiative heating algorithms taken from parent GCMs. Previous intercomparisons of these algorithms may be found in Baer et al. (1996). In the situation studied herein, 2 days of data were selected from the ARM Southern Great Plains site. On March 11, 1997, high clouds were noted and on January 1, 1997, low clouds were observed. In both cases, the heating rates were calculated for the data available with and without clouds; i.e., the latter were for clear skies although the skies were not clear.
Since we are interested in knowing how variable the heating rates are within a grid box, we also calculated the heating rates at the four boundary sites around the central facility. The variability due to station position can be compared to station averages. For this comparison, we averaged all the station heating rates (for each algorithm) to get a regional mean. We also averaged the input data for the algorithms and calculated a composite heating rate based on this averaged input data. Note that all heating rates produced by the algorithms are presented as vertical profiles. We chose 30 sigma levels for the models.
We will defer evaluation of these results to a more complete report although some effects are obvious. Most significant is the variability of the heating rates from algorithm to algorithm in the presence of clouds and the possible variability of heating rates within the grid box.