Theory, Laboratory, and Field Data Synthesis Constructs Wildfire Smoke Absorption Parameterization
Dubey, M. K., Los Alamos National Laboratory
Aerosol Properties
Aerosol Processes
Romonosky D, S Gomez, J Lam, C Carrico, A Aiken, P Chylek, and M Dubey. 2019. "Optical Properties of Laboratory & Ambient Biomass Burning Aerosols: Elucidating Black, Brown, & Organic Carbon Components & Mixing Regimes." Journal of Geophysical Research: Atmospheres, 124(9), 10.1029/2018JD029892.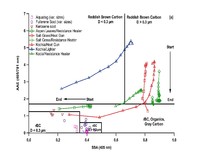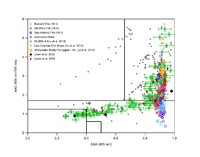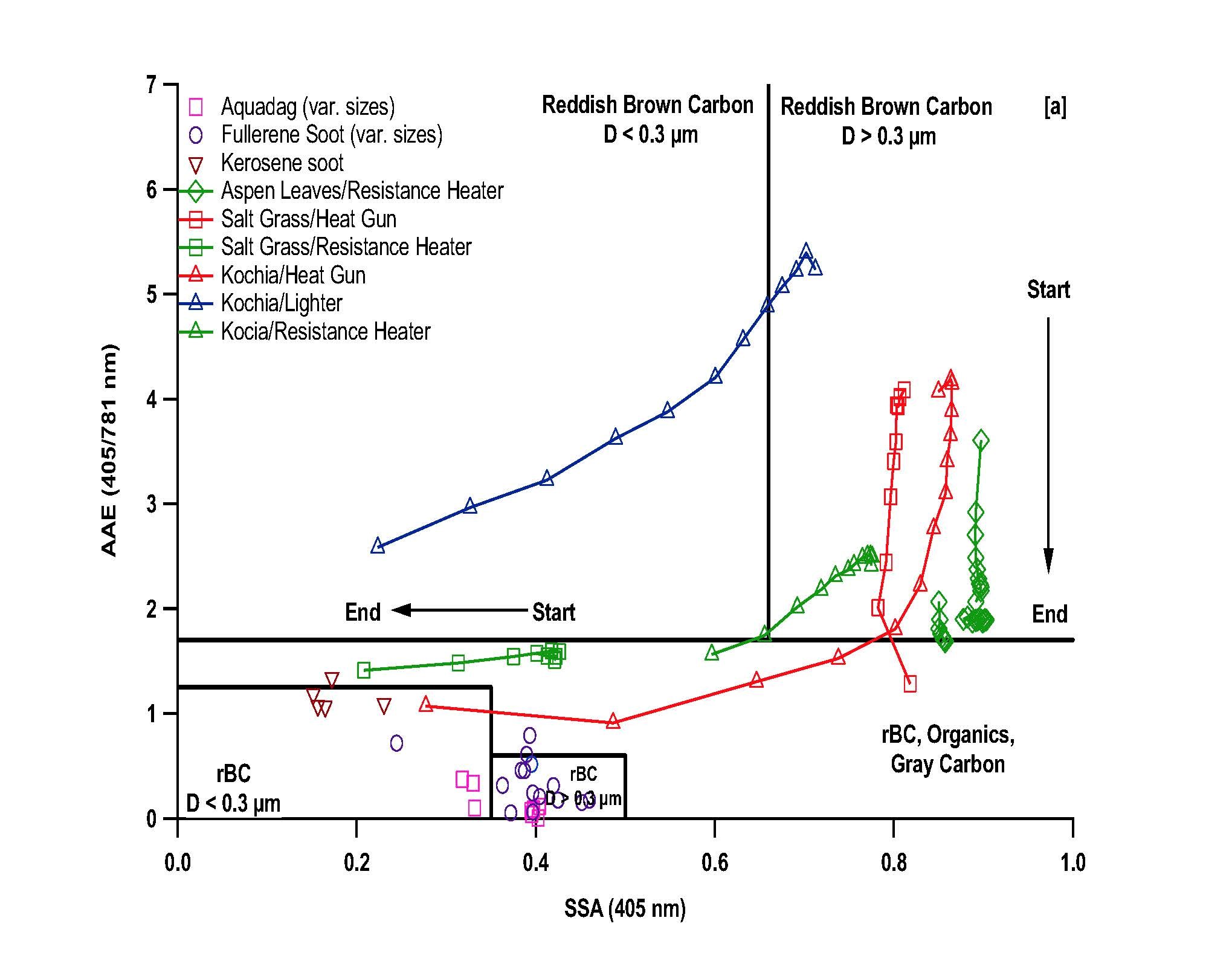 ---
AAE (405 nm/781 nm) versus SSA (405 nm) for size-selected soot surrogates and aspen leaf, kochia, and salt grass burns in the laboratory. The regions with distinct optical properties based on known refractive indices for black (rBC), brown, and organic carbon are identified.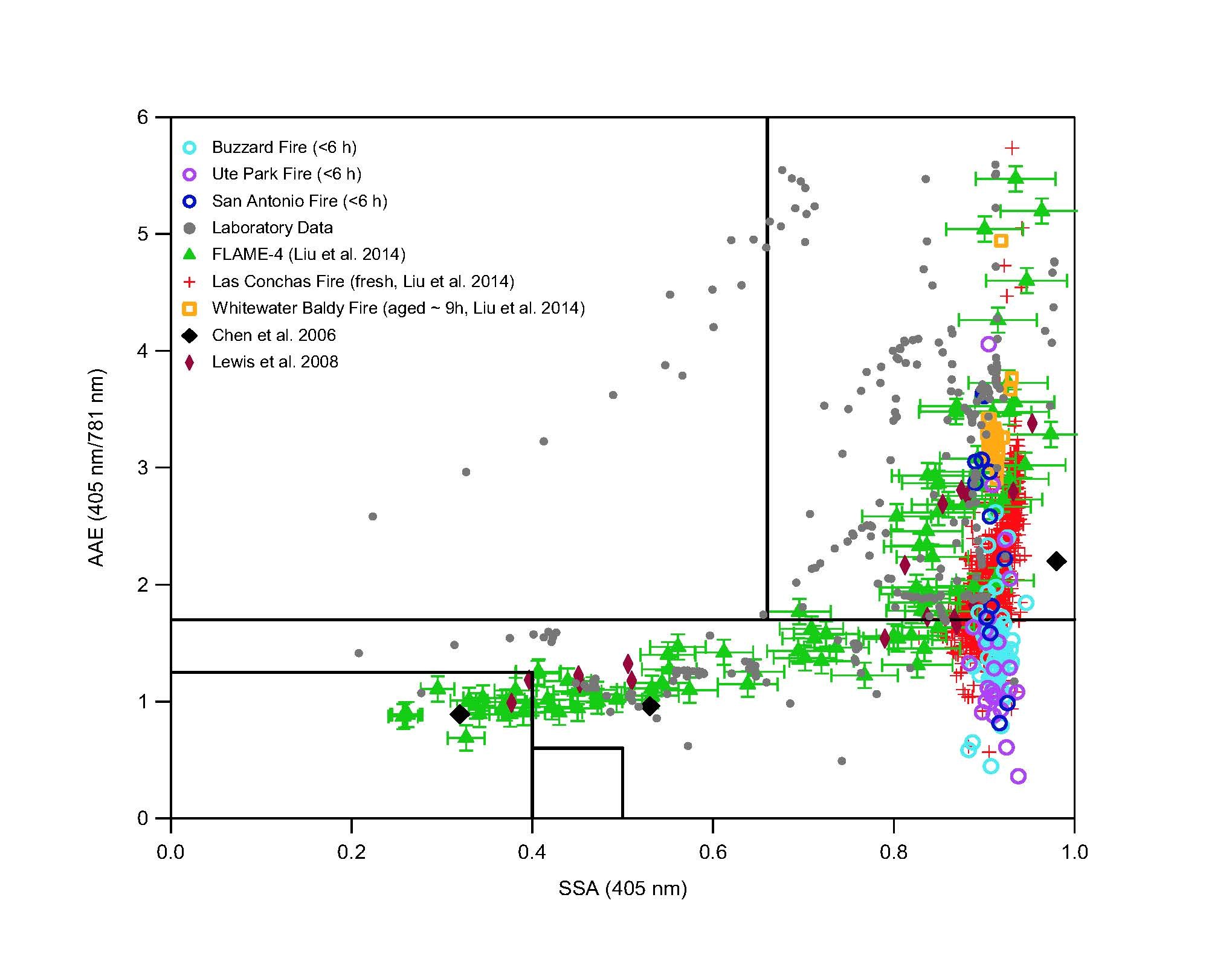 ---
AAE (405 nm/781 nm) versus SSA (405 nm) for laboratory fires (grey and green) and seven ambient wildfires including five observed at Los Alamos, New Mexico are overlaid on optical regimes explained in image above.
Science
Biomass burning smoke contains a soup of light absorbing particles like black carbon and brown carbon that are mixed with light-scattering particles that warm and cool climate respectively. Our laboratory studies showed biomass burning processes are complex and result in large variations in smoke optical properties, at small scales that can be explained. However, field observation of wildfires at larger scales show more compact behavior that results from averaging over the small-scale mixing and depends on aging.
Impact
Our observations and the simple theoretical framework (Mie) provide a semi-empirical parameterization of wildfire smoke in models that will help estimate their net effect on climate forcing.
Summary
We performed laboratory burns of selected fuels in which we measured the absorption and scattering at red, green, and blue wavelengths. We developed a simple Mie theory model to separate the distinct optical regimes and connect then to chemical regimes using internal mixture approximations. Finally, we analyzed our optical property observations on western US wildfires. Our simple Mie theory model was able to discriminate the black, brown, and organic carbon regimes in our data. Furthermore, field observations showed more compact optical relations for smoke than laboratory data and this simplification is attributed to averaging at large scale and aging.