Comments?
We would love to hear from you! Send us a note from here.
Data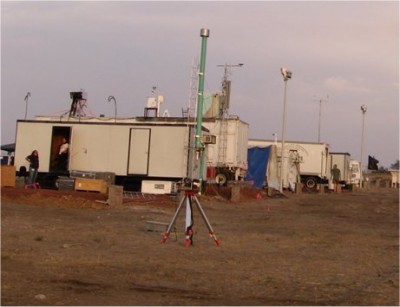 The ASR program utilizes the long-term data sets from the Atmospheric Radiation Measurement (ARM) Climate Research Facility along with targeted field campaign data, laboratory studies, and process models to address key uncertainties in processes associated with clouds, aerosols, and their interactions. Development and incorporation of integrated data sets into observational products and model improvements is a priority within ASR.
As part of their research activities, ASR Principal Investigators (PIs) often develop new data sets by applying innovative retrieval algorithms to measurements from the ARM Climate Research Facility. For example, researchers may combine multiple ARM measurements to produce multi-variable integrated data sets or combine ARM measurements with satellite or other complementary measurements. ASR researchers also conduct laboratory experiments and perform model simulations that might be useful to the wider research community.
In order to make these data available to the broader ASR and scientific communities, and encourage collaboration among ASR researchers, the DOE program managers encourage ASR PIs to submit their data sets to the ARM Data Archive as PI Data Products.
ASR PI Products
Product Name
Investigator
Sites
Start
End
Date
Submitted
Combined Retrieval, Microphysical Retrievals & Heating Rates
Feng, Zhe
GAN
2011.10.10
2012.02.08
2015.04.13
Cloud Property Retrieval Products for Graciosa Island, Azores
Dong, Xiquan
GRW
2009.06.05
2010.12.31
2014.05.05
Cloud-Scale Vertical Velocity and Turbulent Dissipation Rate Retrievals
Shupe, Matthew
NSA
[ N/A ]
[ N/A ]
2013.05.22
KAZR Multiple-Peak and High-Order Moments from Oliktok Point
Williams, Christopher
OLI
2016.01.01
2017.12.31
2018.11.09
Raman lidar/AERI PBL Height Product
Ferrare, Richard
SGP
2009.01.01
2011.12.31
2012.12.14
Planetary Boundary Layer from AERI and MPL
Sawyer, Virginia
SGP
1996.06.14
2012.01.01
2014.02.13
Kinematic and Hydrometer Data Products from Scanning Radars during MC3E
Matthews, Alyssa
SGP
2011.04.25
2011.05.23
2016.02.29
SGP and TWP (Manus) Ice Cloud Vertical Velocities
Kalesse, Heike
SGP, TWP
1997.01.01
2010.12.31
2013.06.27
C-band polarimetric (CPOL) grid level 1b data
Collis, Scott
TWP
1998.12.06
2017.05.02
2018.06.25
ASR PI Software and Tools