2019 American Meteorological Society Annual Meeting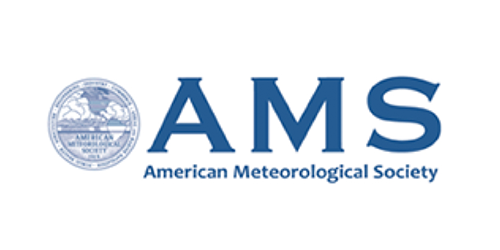 Sessions for the 2019 American Meteorological Society (AMS) Annual Meeting are being announced. If you will be leading a session relevant to the Atmospheric System Research (ASR) program or Atmospheric Radiation Measurement (ARM) user facility, please let us know. We are collecting this information to be shared on the ASR and ARM websites as they are provided.
Abstracts can now be submitted for the 99th AMS Annual Meeting, which will be held January 6 to 10, 2019, in Phoenix, Arizona. Abstracts are due August 1, 2018.
The 2019 meeting includes a number of interesting conferences organized by ARM/ASR researchers or relevant to ARM/ASR themes, which cover various session topics in atmospheric chemistry, aerosols, clouds, and precipitation as well as topics related to measurements and data analysis.
Learn more for each meeting and find details about the proposed sessions at the following web pages:
11th Symposium on Aerosol-Cloud-Climate Interactions
Program co-chair: Adele Igel, University of California, Davis
Shallow cloud session chair: Virendra Ghate, Argonne National Laboratory
Call for abstracts for southeast Atlantic field campaign session by Paquita Zuidema, principal investigator for the Layered Atlantic Smoke Interactions with Clouds (LASIC) field campaign
23rd Conference on Integrated Observing and Assimilation Systems for the Atmosphere, Oceans, and Land Surface
Seventh Symposium on the Madden-Julian Oscillation and Sub-Seasonal Monsoon Variability
Call for abstracts related to research on clouds and precipitation in the tropics by program co-chair Scott Powell, Colorado State University
Ninth Symposium on Advances in Modeling and Analysis Using Python
Program chair: Scott Collis, Argonne National Laboratory
32nd Conference on Climate Variability and Change
Call for abstracts for Clouds and Climate session by James F. Booth, City University of New York, and Catherine M. Naud, Columbia University/NASA Goddard Institute for Space Studies
Joint Session: Advances in Understanding Land-Atmosphere Interactions
Co-chairs: Joseph A. Santanello, NASA Goddard Space Flight Center; Paul A. Dirmeyer, COLA; Yunyan Zhang, Lawrence Livermore National Laboratory; Dan Li, Boston University