Upcoming Webinars on Arctic Black Carbon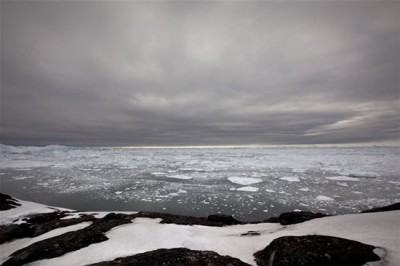 The Atmosphere Collaboration Team of the Interagency Arctic Research Policy Committee (IARPC) is hosting two webinars on black carbon, which are open to the community. Experts on both topics will be on hand to share information and answer questions in an effort to inform the team of possible future interagency activities related to Arctic black carbon.
Webinar 1: Mitigation Activities
March 28, 2014, 3:00-4:30 p.m. EDT
The Arctic black carbon mitigation initiative aims to reduce black carbon emissions in and around the Arctic. The mitigation efforts have three focus areas: transportation, residential/industrial pollution, and biomass burning.
Webinar 2: Arctic Black Carbon Science Activities
April 18, 2014, 3:00-4:30 p.m. EDT
Current science questions and activities related to Arctic black carbon include the identification of sources and types of black carbon; measurement challenges using ground-based, in situ, and satellite remote sensing; and transport modeling.
For more information and instructions for joining the webinars, see the webinar web page.
The IARPC Atmosphere Collaboration Team is led by U.S. Department of Energy program managers Ashley Williamson, Atmospheric System Research, and Wanda Ferrell, ARM Climate Research Facility.