Please welcome Hugh Morrison, the subject of this month's ASR scientist profile, to the Atmospheric Radiation Measurement (ARM)-ASR Coordination Team (AACT). The AACT fosters communication between ARM and ASR to provide scientific perspective to both organizations. Thank you, Hugh, for agreeing to co-chair the Convective Processes Working Group with Adam Varble.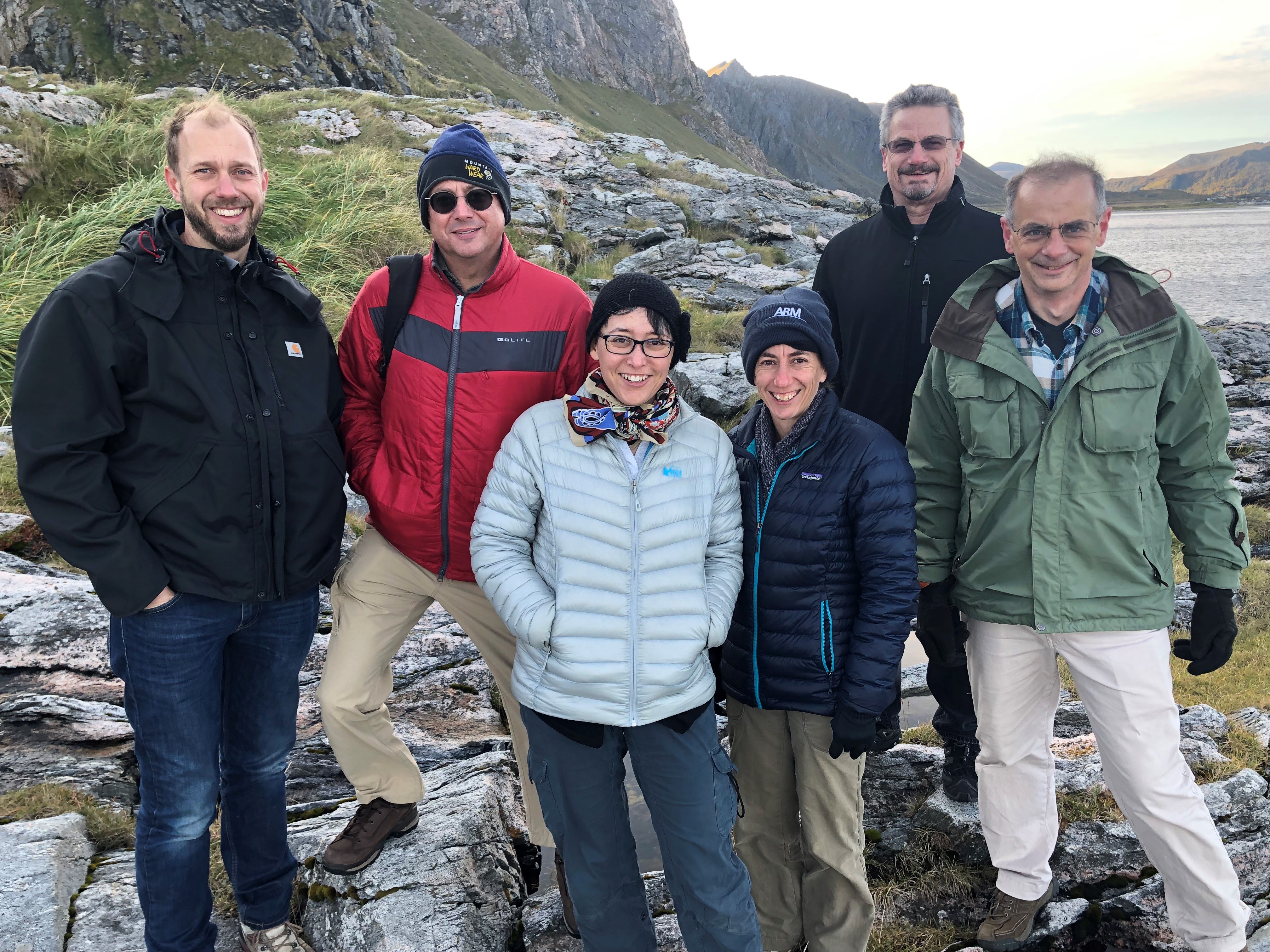 I got to see firsthand the incredible amount of work that goes into transforming a site into a working ARM Mobile Facility (AMF) installation last month when ARM program manager Sally McFarlane and I traveled to Tromso, Norway for the kickoff of the Multidisciplinary Drifting Observatory for the Study of Arctic Climate (MOSAiC) campaign. While there, we met with the ARM team installing AMF2 on the research vessel Polarstern, which is now frozen into the Arctic for 13 months. We also visited the team setting up the AMF1 for the Cold-Air Outbreaks in the Marine Boundary Layer Experiment (COMBLE) campaign in Nordmela Harbor, and met with our Norwegian Meteorological Institute partners in Oslo.
Due to the high quality of data and science resulting from past ARM campaigns, I was not surprised by the dedication and professionalism of the ARM staff, but witnessing it in the field gave me an even deeper appreciation for the ARM team. Like many in the ASR community, I'm impatiently looking forward to MOSAiC and COMBLE data.
The next ARM/ASR Joint Meeting will take place June 22 to 26, 2020, in Rockville, Maryland.  The newsletter has further details.
I've had a number of questions about the next ASR Funding Opportunity Announcement. The FOA is currently in review and will hopefully be released later this fall.
– Shaima Nasiri, ASR Program Manager
# # #
This work was supported by the U.S. Department of Energy's Office of Science, through the Biological and Environmental Research program as part of the Atmospheric System Research program.