New SCGSR Fellow's ASR Work Examines Clouds Over Thinning Sea Ice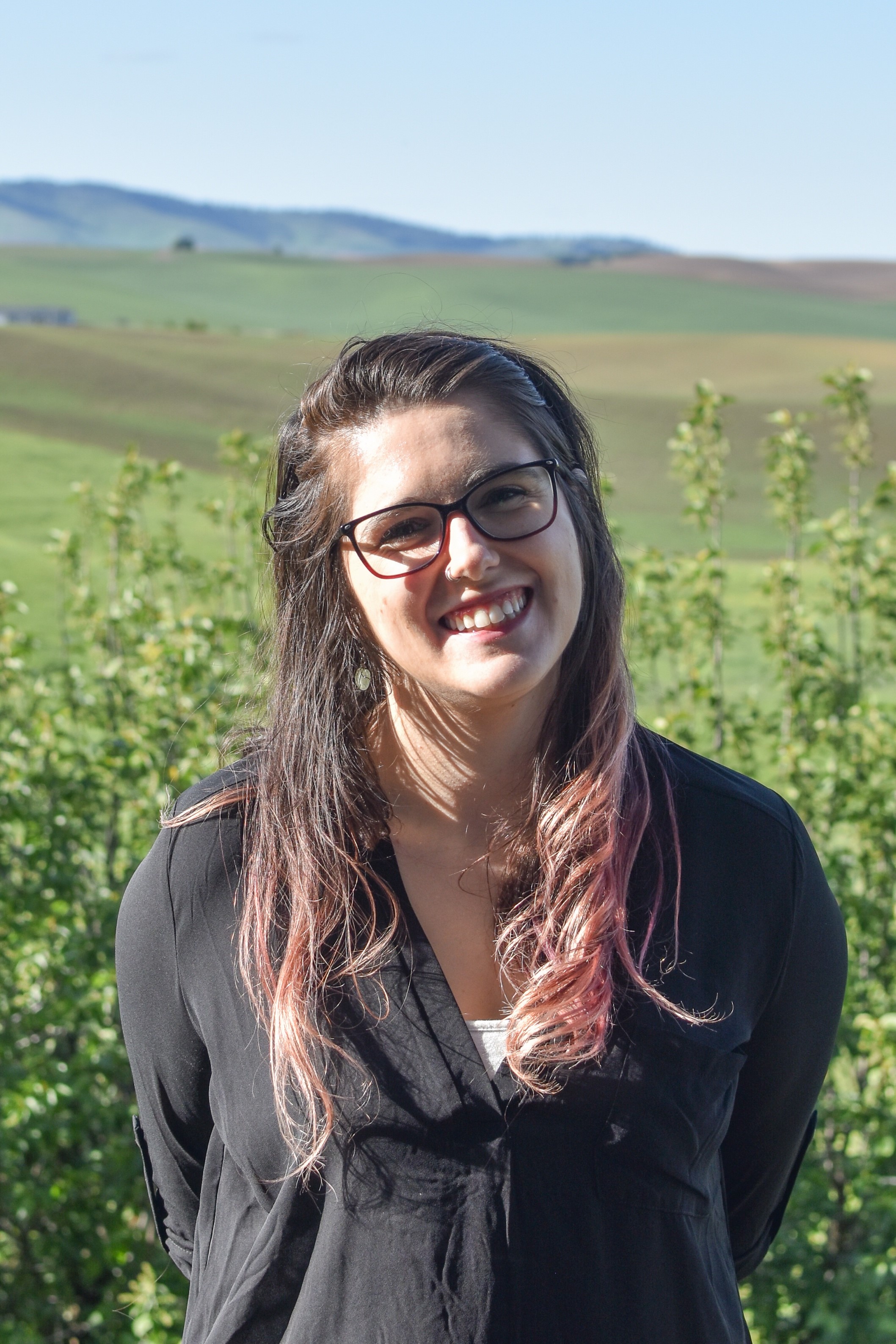 It was a long road that led from Maine to Vermont, the Great Plains, Greenland, and the Pacific Northwest. Now an early-career atmospheric scientist will arrive at the Richland, Washington, campus of Pacific Northwest National Laboratory (PNNL) in January 2021, eager to chart the next path in her career.
Sarah Murphy, a doctoral student at Washington State University (WSU), was one of 62 exceptional students from across the United States to be selected for the U.S. Department of Energy's (DOE) Office of Science Graduate Student Research (SCGSR) Program's 2019 Solicitation 2 cycle.
Murphy's project proposal—which focuses on modeling the effects of clouds in polar regions—closely aligns with the DOE Atmospheric System Research (ASR) mission "to improve understanding of the key cloud, aerosol, precipitation, and radiation processes that affect the Earth's radiative balance and hydrological cycle."
The SCGSR program provides supplemental funds to SCGSR Fellows like Murphy to conduct part of their thesis research at a host DOE laboratory in collaboration with a DOE laboratory scientist within a defined award period.
"These graduate student awards prepare young scientists for STEM careers critically important to the DOE mission and the advancement of American science and technology," says U.S. Secretary of Energy Dan Brouillette. "We are proud of the accomplishments these outstanding awardees have already made and look forward to following their achievements in the years to come. They represent the future leadership and innovation that will allow American science and engineering to excel in the 21st century."
"I was extremely excited to learn of my selection, which will enable me to get some time in a national lab," says Murphy, who is working towards a Ph.D. in WSU's Voiland College of Engineering. There, she is involved in the university's Laboratory for Atmospheric Research.
"This will not only clarify the direction of my research," she says, "but also help me to make connections with researchers that'll help further my career."
A Short Drive, Longer Journey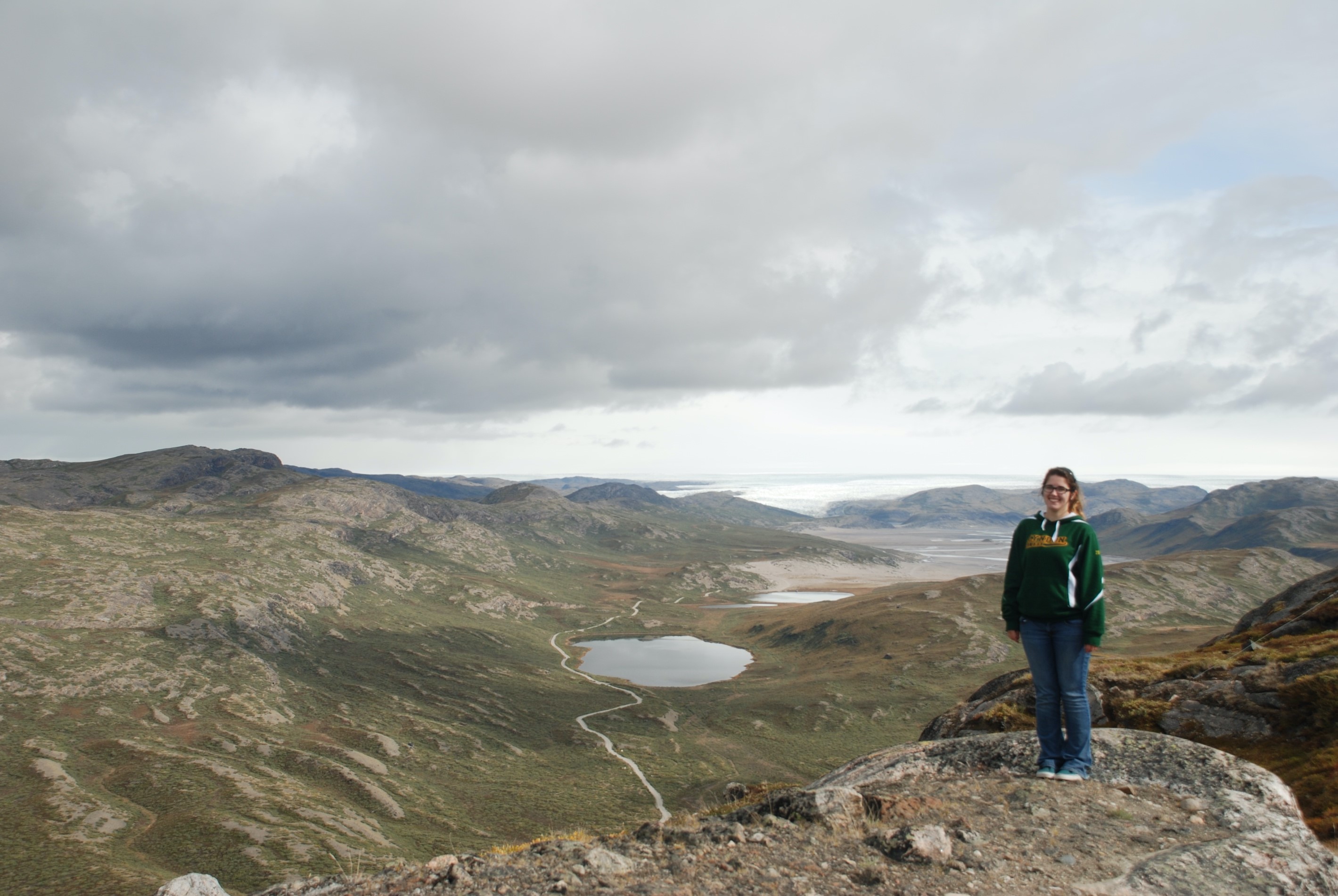 PNNL is an easy 150-mile drive from WSU, but Murphy's journey started years earlier. "When I was younger, I was always interested in the weather," she says. "But I was also really into photography and had a passion for computers and math, so my options were open."
Murphy attended a college fair in her hometown of Monmouth, Maine, and discovered that Lyndon State College (now Northern Vermont University) had a thriving program in TV meteorology. It sounded like a path that would satisfy her passion for weather, photography, and computers, so she applied—and was accepted to the program.
It didn't take long, however, for Murphy to learn that TV meteorology wasn't the right fit. Instead, she was drawn to the computing, the mathematics, and the science of measuring Earth systems.
Her first internship was in college, where she focused on modeling Earth system changes. Next, she took on an internship at Colorado State University to study severe thunderstorms. After receiving her undergraduate degree, she later spent the summer with the Center for Severe Weather Research (Boulder, Colorado) chasing nocturnal thunderstorms in Kansas and surrounding states as part of the 2015 Plains Elevated Convection at Night (PECAN) field experiment.
Her road was chosen, and when considering graduate schools, she found an advisor working on polar projects, and that led her across the country to the rolling wheat hills of Pullman, Washington. "Washington State University is not known as an atmospheric science school, but they have an excellent Lab for Atmospheric Science within the university's Voiland College of Engineering."
Polar Regions and ARM Data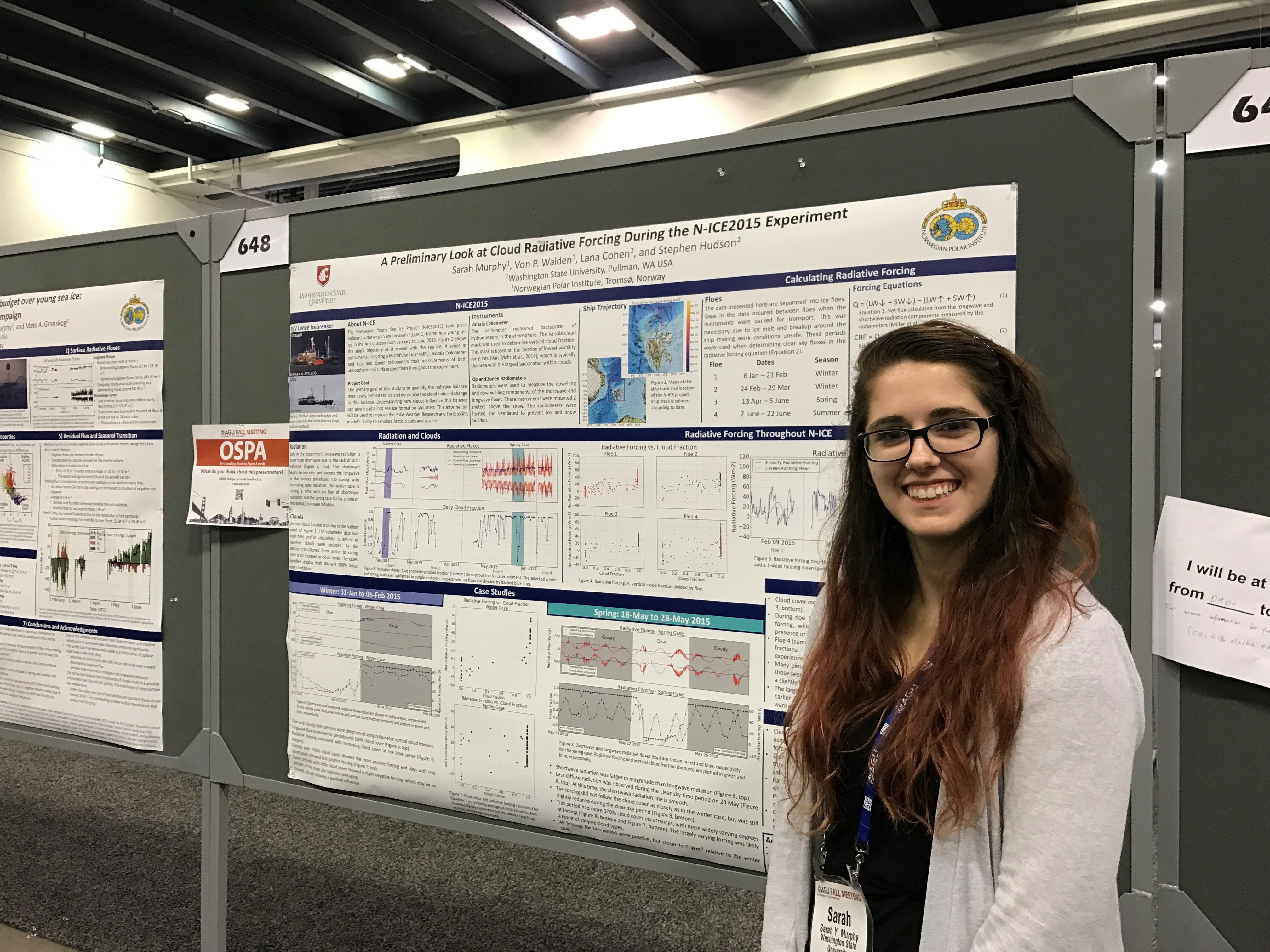 At WSU, Murphy nurtured yet another passion—studying Earth's arctic regions.
"I am modeling clouds in the polar regions, including the way the model handles the cloud properties and the way clouds interact with solar radiation and the surface," says Murphy, noting that her work is done in the polar-optimized Weather Research and Forecasting (Polar WRF) model. "I am focused on tuning the model to better represent polar regions, where we are seeing the largest signal of climate change. We need to know how clouds play a role here, and that is important to the entire global system."
Murphy's favorite data set comes courtesy of the Atmospheric Radiation Measurement (ARM) user facility. "I am a fan of ARM's micropulse lidar (MPL). It gives us information about the characteristics of the cloud droplets, which can help us infer the phase of the cloud," she says.
Murphy pulls ARM MPL data from the 2015 Norwegian Young Sea Ice (N-ICE) experiment to better understand how clouds are affected by the transition from the winter to the summer and how the clouds are affecting thinning sea ice. "The micropulse lidar gives me cloud details so that when I run the model, I can see what the clouds should be. The ARM observations provided are critical to validate our model work."
Ready for Research at PNNL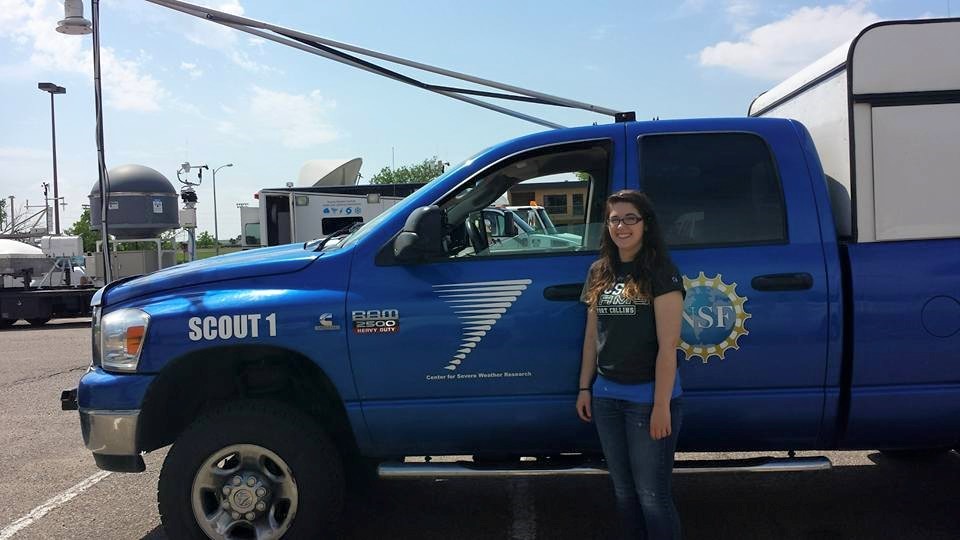 "Being in Pullman, I am well aware of the work taking place at PNNL and how it is such a good pairing with my interest in polar modeling," says Murphy, "so I started looking for ways to connect with the laboratory."
Murphy's Ph.D. advisor, Von Walden helped her find networking opportunities at PNNL. It led to a connection with PNNL atmospheric scientist Hailong Wang, who later helped to ensure that Murphy's SCGSR program proposal aligned well with DOE priorities.
Over an anticipated five months at PNNL, Wang expects Murphy's research to focus on modeling cloud patterns over sea ice to better understand how clouds influence the surface temperature and energy balance.
"In a warming climate, we expect to see more seasonal thin sea ice conditions in the Arctic," says Wang. "With Sarah's project work in the Polar WRF cloud modeling, we can gain a better understanding of clouds over thinning ice and the interactions between clouds and the underlying surface. This is important because we need a deeper understanding of those clouds and their roles in the changing arctic environment. It will improve their representation in current regional and Earth system models for a better prediction of future changes."
Murphy expects to arrive at PNNL in January 2021. "I'm anxious to get started," she says.
# # #
This work was supported by the U.S. Department of Energy's Office of Science, through the Biological and Environmental Research program as part of the Atmospheric System Research program.