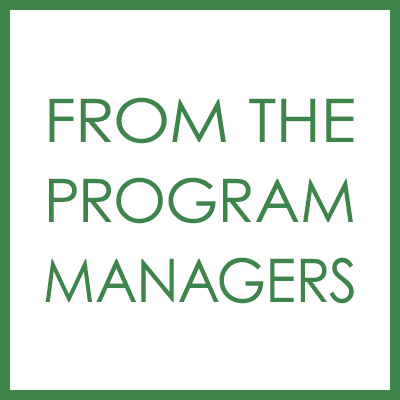 The end of September always sneaks up on us—it is here before we know it! It wasn't that long ago we were planning for a typically busy spring and summer. However, the past six-plus months of the pandemic changed our plans and pushed us in ways we never thought possible.
As we close FY2020, we want to take a moment to thank you again. The ASR program accomplished much throughout the past year—despite the circumstances—and that success is a credit to you and your research teams. The quality of your science speaks volumes!
As we look forward to FY2021, we want to welcome our new principal investigators and their projects to our program. We will be in contact soon with our expectations for project reporting, and we hope everyone has a fruitful fall!
– Shaima Nasiri and Jeff Stehr, ASR Program Managers
# # #
This work was supported by the U.S. Department of Energy's Office of Science, through the Biological and Environmental Research program as part of the Atmospheric System Research program.