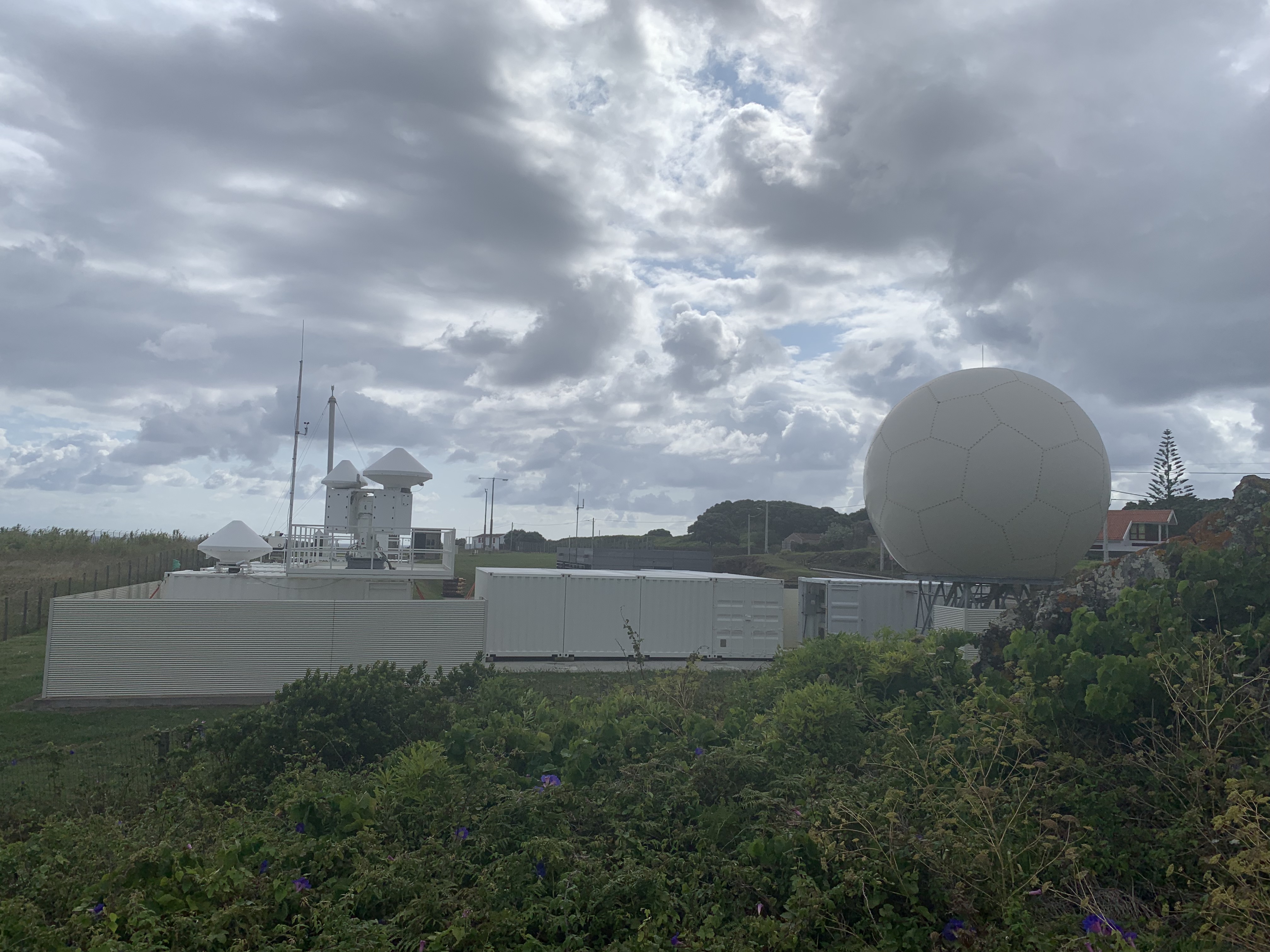 ASR Scientists Put ACE-ENA Data Sets to Work
Abundant above the Earth, low clouds affect earth systems globally. Despite their importance, these clouds are not well-represented in global climate models. Therefore, low clouds' response to changes in atmospheric aerosols has been a significant source of uncertainty in climate simulations.
During two intensive operational periods (IOPs) in summer 2017 and winter 2018, an ARM field campaign called Aerosol and Cloud Experiments in the Eastern North Atlantic—or ACE-ENA for short—generated a collection of ground and aerial observations. The goal was to advance scientific understanding of the microphysics, macrophysical structures, and radiative properties of marine clouds, and the associated aerosol properties and processes in regions where the aerosol impact is the greatest.
The ACE-ENA campaign took place at the Atmospheric Radiation Measurement (ARM) user facility's Eastern North Atlantic (ENA) atmospheric observatory in the Azores, a remote island chain with persistent but diverse subtropical marine boundary layer (MBL) clouds. ENA ground observations were complemented by data collected onboard the ARM Aerial Facility's now-retired Gulfstream-159 (G-1) research aircraft.
The U.S. Department of Energy's Atmospheric System Research (ASR) is supporting data analysis from the campaign.
Recent ARM blogs by ACE-ENA Principal Investigator Jian Wang of Washington University in St. Louis, ACE-ENA Co-Investigator Pavlos Kollias of Stony Brook University in New York, and ACE-ENA Co-Investigator Rob Wood of the University of Washington offer ACE-ENA overviews and findings.
A key outcome of ACE-ENA is an extensive series of data sets, now freely available to the scientific community through ARM Data Discovery.
Three years after ACE-ENA, researchers are digging into a wealth of ARM data. This was evident during the December 2020 American Geophysical Union (AGU) Fall Meeting and the January 2021 American Meteorological Society (AMS) Annual Meeting. At both virtual conferences, scientists made presentations featuring the bountiful and complex ACE-ENA data sets.
Read the full story at ARM.gov.
# # #
This work was supported by the U.S. Department of Energy's Office of Science, through the Biological and Environmental Research program as part of the Atmospheric System Research program.