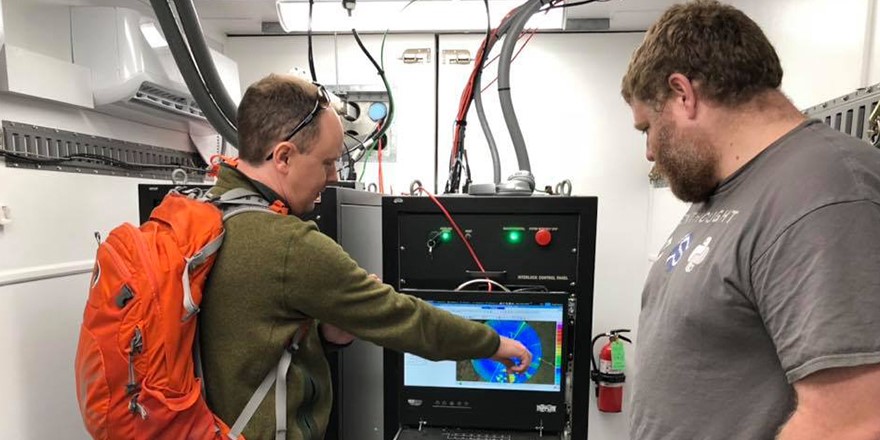 CACTI field campaign presentations detail the convective cloud lifecycle in the mountains of Argentina.
Data collected by the Atmospheric Radiation Measurement (ARM) user facility are providing clues about how clouds in central Argentina grow into notoriously large and long-lived thunderstorms.
ARM's Cloud, Aerosol, and Complex Terrain Interactions (CACTI) field campaign took place from October 2018 to April 2019 in the Sierras de Córdoba mountain range. CACTI used an ARM Mobile Facility (AMF) and—for a seven-week intensive operational period in late 2018—ARM's now-retired Gulfstream-159 (G-1) research aircraft. Data from the campaign are freely available in ARM Data Discovery.
Scientists are using CACTI data to study shallow clouds and how they deepen and evolve into the thunderstorms responsible for rattling buildings—and bones—throughout the region. During the virtual 2020 American Geophysical Union (AGU) Fall Meeting and 2021 American Meteorological Society (AMS) Annual Meeting, researchers presented some of what they have done and learned so far.
Much of the current work lies in filling in a database chronicling almost 7,000 convective cells tracked during CACTI. Many of the pieces are coming from the second-generation C-Band Scanning ARM Precipitation Radar (CSAPR2), deployed in the field for the first time during CACTI. But there are other parts to consider, says CACTI Principal Investigator Adam Varble, an earth scientist at Pacific Northwest National Laboratory in Washington state.
"We're calling it a database because it isn't just the cell tracks," says Varble. "We've been calculating a lot of environmental variables, in particular from the Interpolated Sonde ARM VAP (value-added product), which connects soundings in time, basically to try to get some sense of how the atmospheric column—at least at the AMF site—is evolving in time."
Varble is managing a team mostly based at PNNL to analyze CACTI data. Primary support for the work comes from the U.S. Department of Energy's Atmospheric System Research (ASR) through the Integrated Cloud, Land-Surface, and Aerosol System Study (ICLASS) Scientific Focus Area.
Read the full story at ARM.gov.
# # #
This work was supported by the U.S. Department of Energy's Office of Science, through the Biological and Environmental Research program as part of the Atmospheric System Research program.