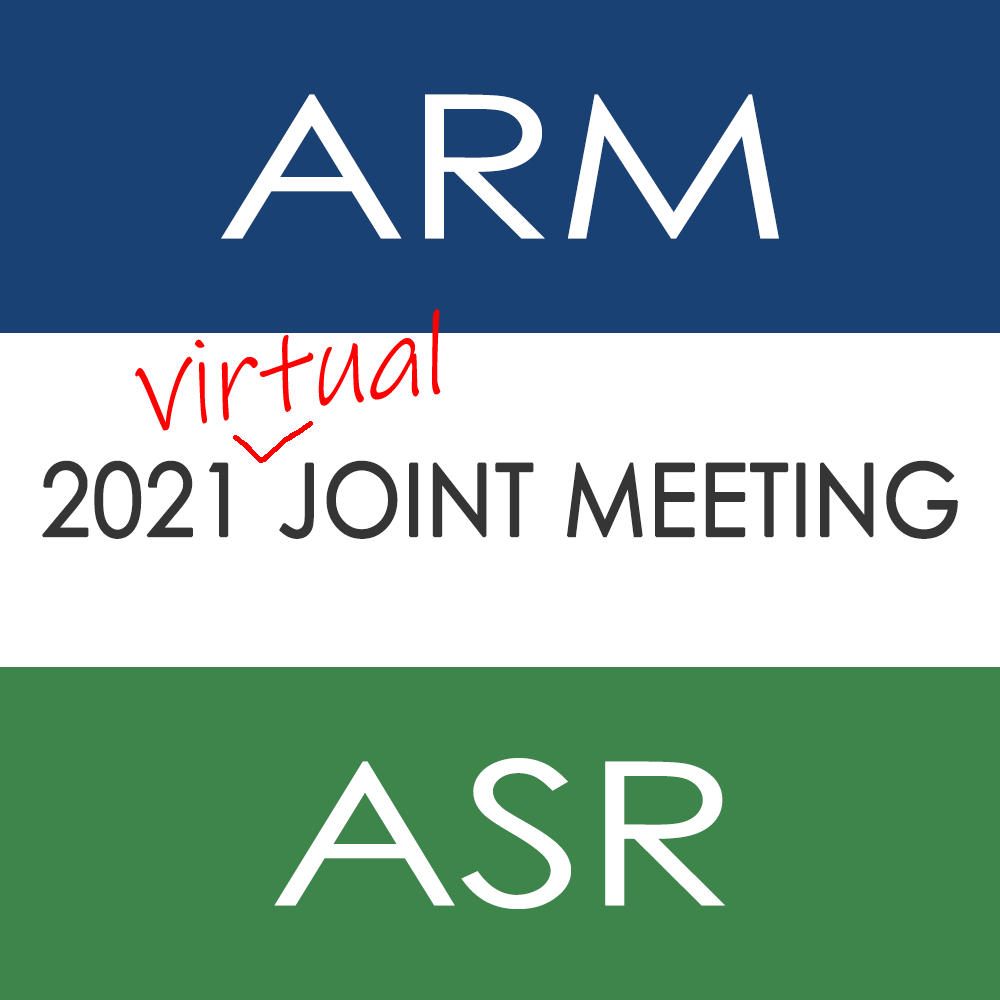 The Joint Atmospheric Radiation Measurement (ARM) User Facility/Atmospheric System Research (ASR) Principal Investigators (PI) Meeting will be held virtually June 21 to 24, 2021. This meeting will bring together ASR researchers, ARM users, and ARM infrastructure members to review progress and discuss scientific priorities for ASR research and the ARM user facility.
There will be no registration fee for the virtual meeting, and all ASR researchers, ARM staff, and ARM users are welcome to attend. We welcome your participation as it enables us to maintain ASR and ARM as world leaders in atmospheric research.
The 2021 virtual joint meeting will include plenary sessions, breakout sessions, and poster sessions for ASR scientists and ARM users to present their research results. In addition, the meeting will provide opportunities for informal networking and for researchers to interact with ARM staff and learn more about ARM capabilities.
The formal meeting sessions will run Monday, June 21, through Thursday, June 24, from 11 a.m. to 4 p.m. Eastern time, with informal networking sessions planned from 4:15 to 5 p.m. Eastern.
More information about the meeting, including how to register, a draft agenda, and instructions on submitting poster abstracts and breakout session requests, can be found on the meeting website.
Please note that due to the logistics of the virtual meeting, accepted posters MUST be submitted two weeks before the start of the meeting.
Deadlines to note:
Submit poster abstracts by Friday, April 23.
Submit breakout session requests by Friday, April 30.
Submit poster presentations by Sunday, June 6.
Register for the meeting by Friday, June 18.
All poster abstracts will be reviewed for relevance by the ARM/ASR program managers before being accepted. Poster abstracts should clearly identify results/progress from ASR-funded projects, describe ARM infrastructure activities, or focus on the use of ARM data. Abstracts will also be accepted from Small Business Innovation Research (SBIR) investigators funded under the DOE Atmospheric Measurement Technology topic.
There is a limit of one poster from each funded project. However, collaborative projects that include multiple institutions may submit one poster per institutional PI. Note that the poster abstract submission form requires that you indicate the lead PI for the project; the lead PI does not need to be the first/presenting author on the poster. DOE national laboratory project PIs must contact the ASR program managers before the abstract submission deadline to discuss how many posters their projects may submit.
Specifications for posters and the abstract submission form can be found on the meeting website. Poster abstracts must be submitted no later than Friday, April 23.
While we regret that we will not be able to see you in person for the 2021 meeting, we look forward to a productive and informative virtual meeting. Please contact ASR program managers if you have any questions.
# # #
This work was supported by the U.S. Department of Energy's Office of Science, through the Biological and Environmental Research program as part of the Atmospheric System Research program.