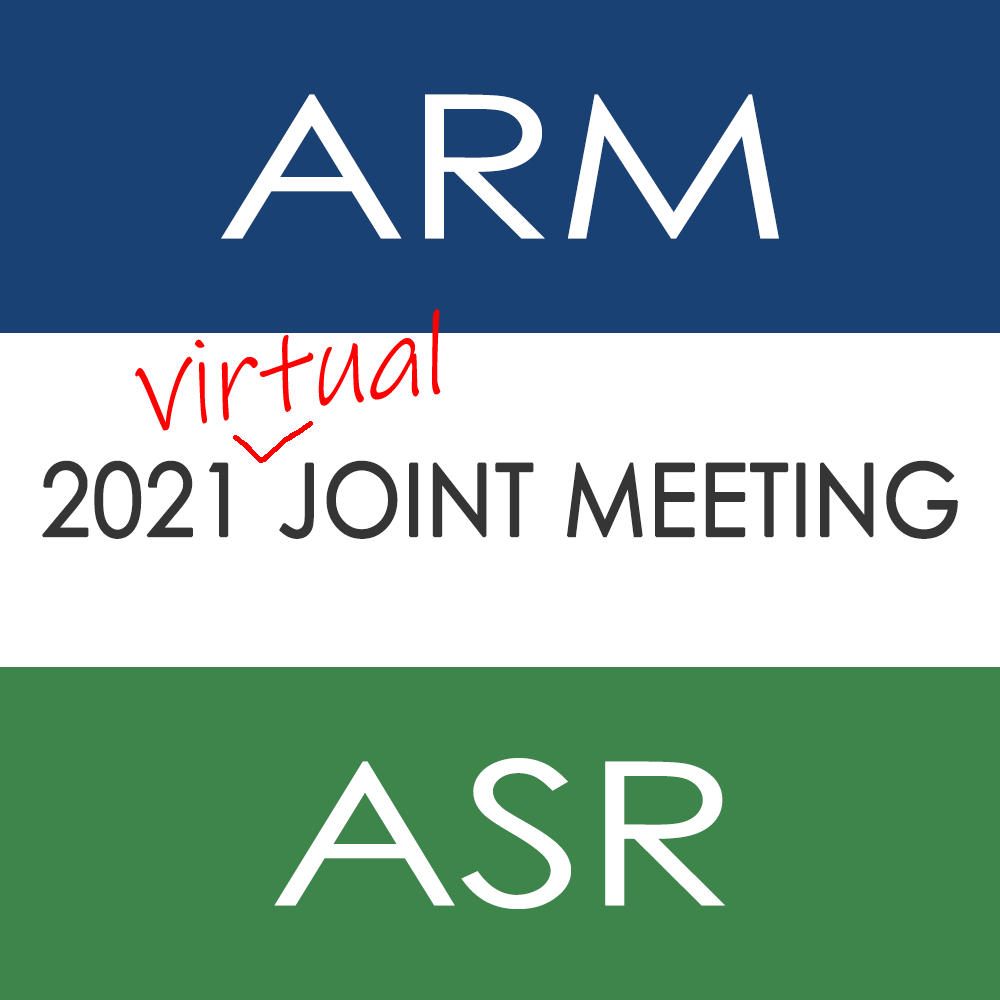 Breakout sessions are an important part of the annual Joint Atmospheric Radiation Measurement (ARM) User Facility/Atmospheric System Research (ASR) Principal Investigators Meeting. Such sessions provide participants an opportunity to discuss important topical science and technical issues in more detail.
The following 12 breakout sessions are scheduled for the 2021 ARM/ASR joint meeting, which will be held virtually starting Monday, June 21. Four breakout sessions will run in parallel during a two-hour block each day from Tuesday, June 22, to Thursday, June 24.
Unlike in 2020, attendees will not need to preregister for breakout sessions. There will be one link available on the meeting website to access each day's group of breakout sessions. (The link will be different each day.)
Upon logging in to the website and joining the breakout session link, you will be able to go to whichever session you want and also move from one session to another. You do not need to stay logged in to the meeting website at that point.
If possible, please download the latest version of the Zoom videoconferencing platform. There have been numerous updates in recent months, and attendees will have much more capability to move independently. Staff from the Oak Ridge Institute for Science and Education (ORISE) will also be in the main room to assist anyone who has not updated or is unable to update.
The descriptions for each breakout session below include information about how attendees can contribute presentations or other input to that session. Please contact session conveners directly for more information.
If you would like to contribute to or attend any of the breakout sessions, please register for the joint meeting by Friday, June 18. Registration and additional meeting details are available on the meeting website.
Click below to view breakout sessions:
Tuesday, June 22, 11 a.m. – 1 p.m. EDT, Breakout Session 1
Wednesday, June 23, 11 a.m. – 1 p.m. EDT, Breakout Session 2
Thursday, June 24, 11 a.m. – 1 p.m. EDT, Breakout Session 3
Tuesday, June 22, 11 a.m. – 1 p.m. EDT, Breakout Session 1
The Multidisciplinary Drifting Observatory for the Study of Arctic Climate [MOSAiC]
Conveners: Matthew Shupe, Laura Riihimaki, Jessie Creamean
Description: The MOSAiC expedition recently obtained an unprecedented observational data set from within the central Arctic sea-ice pack to examine the causes and consequences of the changing ice pack. Based on and around the icebreaker Polarstern, which passively drifted across the Arctic with the sea ice from October 2019 to September 2020, the expedition included interdisciplinary research focused on the physical, chemical, and biological processes that couple the Arctic's atmosphere-ice-ocean system. The second ARM Mobile Facility (AMF2) was a centerpiece of this major international expedition. AMF2 measurements, in coordination with many other collaborative observations, can be used to examine the Arctic's aerosol, cloud, precipitation, boundary-layer, and surface energy budget processes and how they interact with the sea ice, ocean, and ecosystem. This session will provide an overview of the MOSAiC mission and accomplishments, summarize the collected data and derived data products, offer some early modeling perspectives, and provide a venue for MOSAiC scientists to present initial findings. Discussion will aim to inform, engage, and coordinate a broader user community in MOSAiC observations.
Participants: This session is open to any participants. A subset of speakers will be invited for this session to provide background information to the community. Additional submissions are encouraged that describe research that uses, or plans to use, MOSAiC data in observation- and/or model-based research. Interested speakers should contact Matthew Shupe (matthew.shupe@noaa.gov).
Eastern Pacific Cloud Aerosol Precipitation Experiment [EPCAPE]
Conveners: Lynn Russell, Dié Wang, Mark Miller, Johannes Mülmenstädt, Israel Silber
Description: EPCAPE is planned for the deployment of the first ARM Mobile Facility (AMF1) from February 2023 to January 2024 at Scripps Pier and Mt. Soledad in La Jolla, California. The session will focus on the science plan, additional collaborative contributions, and discussion of related science questions. The focus of EPCAPE is to characterize the extent, radiative properties, aerosol interactions, and precipitation characteristics of stratocumulus clouds in the eastern Pacific across all four seasons at a coastal location. The combined observations will provide an unprecedented set of constraints for questions of cloud and aerosol climatology, cloud-radiative fluxes, and aerosol-cloud interactions.
The relevance of this campaign to the ARM mission is its strategic location in an accessible and economically important region of the world that lacks long-term observations of its frequent, persistent, and climatically important coastal stratocumulus cloud cover. The clouds lie in one of the largest regions of upwelling-driven stratocumulus layers that are likely most impacted by aerosol indirect effects, but climate models do not accurately simulate the processes that control their radiative effects. Furthermore, the coastal orography incites significant additional uncertainties related to cloud turbulence, air motion spectrum, and drop size distributions. Finally, the aerosol in the region ranges from a clean marine background to frequent intrusions from a large and regionally homogeneous, well-characterized, surface-based pollution source (the Los Angeles-Long Beach urban port megacity), providing a large dynamic range of aerosol conditions for investigation.
Participants: This session is hosted by the EPCAPE Science Team and is open to all. Talks will include invited and contributed topics of relevance to EPCAPE, starting with an introductory talk about the EPCAPE science plan. Talks on relevant science questions will be invited and contributed; interested contributors should contact the lead convener, Lynn Russell, at lmrussell@ucsd.edu.
Aerosol Processes in Deep Convection: Discovery to Parameterization [Aerosol processes in deep convection]
Conveners: Manvendra Dubey, Jiwen Fan, Jim Smith, Chris Cappa
Description: Deep convection, which evaporates surface moisture that condenses into clouds and forms rain, is a critical mechanism that transfers energy to the top of the atmosphere. Aerosol interactions in deep convection are very crudely treated in climate models and are a focus of many ARM campaigns from GoAmazon to TRACER, long-term data at the SGP, and recent observations of wildfires, including pyrocumulus. This session will showcase recent process findings in interactions of aerosols with moisture, radiation, and hydrometeors in updrafts, including convective invigoration, new-particle and secondary aerosol formation, latent heat release, and water-altering aerosol optics and microphysics. Examples of LES, including LASSO, WRF, and conceptual model simulations informed by observations will be discussed, with the goal to build informed convection parameterizations in climate models. In particular, analysis of GoAmazon and the recent megafires and pyrocumulonimbus will be solicited from ASR/ARM investigators to maximize science payoff from archived ARM data and pre-TRACER coordination to inform E3SM convective parameterizations.
Participants: We invite ASR and ARM experimentalists, modelers, and data analysts to contact the organizers with their highlight. A short email with a title and brief abstract (<3 sentences) will suffice. We will have an opening talk by Prof. Susan van den Heever to set the model-data framework to analyze aerosols in deep convection. We anticipate 7-minute slots for about 10 open presentations showcasing recent analysis of field data and coordination of new campaigns.
Lidar Applications
Conveners: Rob Newsom, Raghavendra (Raghu) Krishnamurthy, Virendra Ghate
Description: The goal of this session is to provide an opportunity for scientists to describe how ARM lidar data are being used in their research, and to provide a forum to discuss scientific and data-related challenges associated with the use of those data. Brief instrument and value-added product (VAP) updates will be provided along with plans for relocating existing instrumentation, new instrument procurements, and VAP development. The primary focus and the bulk of the session will be dedicated to science applications of the various ARM lidar systems (e.g., ceilometer, micropulse, Doppler, Raman, and high-spectral-resolution lidars).
Short flash talks are solicited on a wide range of topics, including (but not necessarily limited to) the following:
Cloud and aerosol properties as retrieved from the lidar data
Lidar observations of the boundary layer
Applications of edge computing, and machine learning
Lidar observations of the polar environment
Temperature and humidity profiling
Model verification and data assimilation
Comparisons with airborne or space-based sensors.
Participants: Interested speakers should contact the conveners.
Wednesday, June 23, 11 a.m. – 1 p.m. EDT, Breakout Session 2
Improving Understanding of Deep Convection Life Cycle With Novel Measurement and Modeling Approaches [Deep convection life cycle]
Conveners: Zhe Feng, James Marquis
Description: This breakout session aims to discuss new approaches to better integrate measurements with one another and with modeling to improve understanding of key dynamical, microphysical, and environmental interactions controlling the evolution of deep convection, from convection initiation through upscale growth stages and the formation of mesoscale convective systems. Topics of discussion will include advantages, disadvantages, uncertainties, and needs for retrievals and measurement networks, and past, current, and future modeling and model-observation integration approaches. In particular, we would like to explore innovative model-observation integration strategies, including but not limited to those that use instrument simulators, Lagrangian cloud/precipitation/airflow approaches, process-oriented model evaluations, or approaches for model contextualization and interpretation of observations. In addition, the new LASSO-CACTI effort will be discussed as one of the approaches being pursued in the ARM/ASR community to further research in cloud dynamics and deep convective processes. The goal of the session is to learn from past measurement, modeling, and measurement-model integration activities to inform and improve future observing and modeling strategies for advancing understanding and modeling of the deep convection life cycle within the climate system.
Participants: The session will include a mixture of invited and solicited limited length talks highlighting research being conducted in this area. Talks will collectively occupy about half of the session. We strongly encourage discussion in the context of identifying measurement and modeling methods needed to fill important knowledge gaps related to deep convective processes. Interested speakers should contact the conveners with a short abstract (< 0.5 page) that briefly covers their proposed talk.
Representation of Secondary Organic Aerosol Processes in Models Across Scales [Secondary organic aerosol]
Conveners: Shantanu Jathar, Joel Thornton, Nicole Riemer, John Shilling, Manish Shrivastava
Description: Secondary organic aerosol (SOA), formed from the oxidation of volatile organic compounds (VOCs), accounts for a large fraction of the submicron atmospheric aerosol mass and the growth of new particles to cloud condensation nuclei (CCN). Therefore, SOA plays an important role in the Earth's radiative balance. With both anthropogenic and natural biogenic precursors, SOA can be a climate forcing agent and part of climate feedback loops through atmosphere-biosphere interactions. SOA is a mixture of thousands of compounds with physical and chemical properties that vary over logarithmic scales and that constantly evolve in the atmosphere. This evolving complexity is challenging to represent in atmospheric models and especially burdensome to capture in a computationally efficient manner.
With the need to find computationally efficient but accurate methods to represent the formation, evolution, and properties of SOA in atmospheric models, the goal of this session is to discuss the current and future representations of SOA in box, Lagrangian, and three-dimensional models. The session will focus on discussing current and ongoing work to develop chemical mechanisms and parameterizations for SOA aerosol processes in models, including the fundamental data gathered in laboratory and field experiments to develop those mechanisms and parameterizations. This breakout session is expected to bring together active SOA researchers within academia and national laboratories to develop a consensus on the state of the science on the SOA representation in models, bring to the forefront emerging techniques, and, in the process, help in identifying gaps.
Participants: The breakout session will include a brief summary talk by the conveners on representative laboratory, field, and modeling work pertaining to the current representation of SOA in atmospheric models (~10 mins). This will be followed by a lightning round (i.e., 1-2 slides) of invited and self-invited talks (~20 mins). The session will then be split into breakout groups by subtopic (topics will be predetermined by conveners with input from SOA researchers; ~20 mins) and then brought together for a larger discussion on underlying trends and directions for the future (~30 mins). If you are interested in presenting during the lightning round, please email the conveners with a short email and a title for your slide. Note that you will be expected to submit your slide ideally a week before the breakout session.
How Will Shortwave Radiometer Updates Impact Science in ARM? [Shortwave radiometers]
Conveners: Laura Riihimaki, Manajit Sengupta, Connor Flynn
Description: A number of new instrumentation changes are being made to shortwave (SW) radiometers that have the potential to give more accurate measurements or measurements of new spectral wavelengths. The goal of this breakout session is to provide a place for interaction between ASR scientists and ARM infrastructure members working on new instrumentation to provide feedback to ARM on priorities for new instrumentation or data products that would be of use to the scientific community.
Some of the potential topics for the session include:
Instrument mentors are testing the use of new shortwave broadband radiometers in the sky and ground radiation (SKYRAD and GNDRAD) systems. These are critical systems, some of ARM's bread-and-butter measurements. Results from tests of this new instrumentation and plans for further implementation will be discussed.
Upward- and downward-looking multifilter rotating shadowband radiometer (MFRSR)/multifilter radiometer (MFR) instruments have been updated to include a 1625 nm channel. This new measurement provides a potential new constraint on spectral surface albedo, aerosol coarse mode properties, and cloud effective radius. Discussion will focus on potential products that either PIs or ARM could develop to make use of this new instrumentation.
New potential hyperspectral instrumentation is available on the market or being developed. Discussions with instrument developers could allow for a better understanding of the timeline of this instrumentation becoming available, and making plans to test this new instrumentation in field campaigns or at fixed sites in the future.
Participants: We welcome 1-slide contributions from any participants about scientific studies you have conducted using SW radiation measurements, instrument upgrades or potential upgrades to SW radiometers, or potential measurements that would impact your science if they were available. For the sake of time, we will keep discussion focused on a few potential big changes in shortwave radiometer instrumentation within ARM, including upgrading broadband or spectral radiometers. We also welcome suggestions for what, or any, particular points you want to bring up about the need for new instrumentation or products to meet your science goals, though we may not be able to cover all topics due to time limitations. Please send any feedback on meeting content by June 7, and slides by June 18.
SAIL and SPLASH: Coordinated Observations and Atmospheric Process Studies in High-Altitude Complex Terrain [SAIL and SPLASH]
Conveners: Daniel Feldman, Gijs de Boer, Scott Collis
Description: This breakout session will present an overview of two upcoming, co-located field campaigns to collect observations and advance atmospheric process studies in the high-altitude complex terrain of the Colorado Rocky Mountains. The Surface Atmosphere Integrated field Laboratory (SAIL) campaign involves the deployment of the entire AMF2 instrument package along with a scanning X-band precipitation radar to the East River Watershed near Crested Butte, Colorado, starting in September 2021 and ending in 2023. The Study of Precipitation, the Lower Atmosphere and Surface for Hydrometeorology (SPLASH) will also occur in the East River Watershed, starting in September 2021 and extending for one year. SPLASH is supported by NOAA and includes atmospheric surface flux stations, snow level radars, disdrometers, and other NOAA observing systems, including the Cooperative Lower Atmosphere Mobile Profiling System (CLAMPS), the Airborne Gamma Radiation Snow Survey, RADSYS instrumentation, eddy covariance towers, reference precipitation systems, and an additional scanning X-band precipitation radar. Additional support is being sought to include remotely piloted aircraft in support of mapping spatial variability in surface cover (e.g., snow, soil moisture) and the atmosphere.
Both of these campaigns involve the intensive study of the atmospheric and land-atmosphere interaction processes that drive mountainous hydrology across seasons in the Upper Colorado River Basin. Speakers will discuss science and application opportunities in high-altitude complex terrain that SAIL and SPLASH separately and jointly can enable, with a focus on the characterization of precipitation processes, aerosol-precipitation interactions, aerosol processes, surface-atmosphere interaction processes, and radiation. We will schedule significant time for questions and discussion.
There are several goals for this session, including to:
Introduce and update attendees on the SAIL and SPLASH campaigns, including campaign science questions and objectives
Solicit information from attendees about their modeling interests in high-altitude complex terrain and where SAIL/SPLASH can support those interests
Solicit feedback from attendees regarding researchers' data product needs in high-altitude complex terrain and where SAIL/SPLASH can address those needs
Facilitate organization amongst the science community in forming interest groups around various SAIL/SPLASH themes.
Participants: Interested speakers should contact session conveners. Selected speakers will be invited.
Thursday, June 24, 11 a.m. – 1 p.m. EDT, Breakout Session 3
Interactions Among the Land Surface, Convective Boundary Layer, Clouds, and Aerosols [Land-atmosphere interactions]
Conveners: Yunyan Zhang, Larry Berg
Description: This breakout session aims to:
Use ARM data and high-resolution models as the tool for process-oriented studies to understand the impact of the land surface on boundary-layer turbulence and cloud dynamics/morphology
Diagnose model biases on the interface between the atmosphere and land surface
Improve model parameterization in representing the interaction and feedbacks between the land surface, convective boundary layer, clouds, and aerosols
Share results from the AmeriFlux/DOE workshop "Improving understanding of land-atmosphere interactions through integration of surface flux and atmospheric boundary layer measurements."
We have conducted similar breakouts in the past, with the exception of last year. These breakouts yielded many interesting results focused on the topical area of land-atmospheric boundary-layer-cloud interaction (LACI). This area is an important component of the research interests of the Warm Boundary Layer Processes Working Group and is also closely related to research associated with the Convective Processes Working Group. This session also complements AGU/AMS LACI sessions that we have promoted with NASA, NOAA, and university collaborators over the past years as well as the AmeriFlux/DOE workshop. We wish to link ARM/ASR data with large-scale model diagnosis and assessment with the goal of improving simulations of the diurnal cycle simulations of clouds and precipitation over land in which LACI contributes much of the model biases, as well as impacts on convection/cloud parameterization.
Participants: This breakout will focus on process studies at local and diurnal scales and include: 1) updates on ARM land-surface/boundary-layer profiling measurements and data development, 2) updates and results from recent and upcoming field campaigns, and 3) results from long-term SGP data analysis, LES studies, and regional and climate model simulations. Please contact the conveners for short talks and discussion items.
Applications of Machine Learning to ARM/ASR Science [Machine learning]
Conveners: Joseph Hardin, Jennifer Comstock, Andrew Geiss
Description: Machine learning (ML) has seen an explosion of applications in atmospheric science with applications ranging from observational retrievals to proxy models and interpretability studies. This breakout will focus on applications of machine learning to atmospheric science and consist of presentations from those using ML and discussion amongst participants.
We are soliciting presentations and invited talks covering the following topics:
Novel applications of ML to ARM data and ASR fields of interest
ML techniques to improve model parameterizations and process understanding
Techniques that could help ARM/ASR address uncertainty quantification
Applications of interpretable ML
And we encourage discussion of the following topics:
Ways in which ARM and ASR can improve their accessibility to ML solutions:

Can data epochs play a key role in minimizing data cleanup needed for training?
Are researchers aware of best practices in ML?

Immediate needs of the ARM/ASR community that could benefit from ML.

Recent ML advances with potential applications to ARM data and ASR science?

What we, as a community, could better do to reach out to the broader ML community?

What are the roadblocks researchers are running into when attempting to apply ML techniques? Lack of knowledge, people, or are there bigger issues?

How do we move beyond just modeling and into interpretability?
Participants: We encourage interested speakers to reach out to us at joseph.hardin@pnnl.gov if they are interested in presenting their work.
Cloud Process Studies Needed to Reduce Uncertainty in Extratropical Cloud Feedbacks in Climate Models: A Focus on Observations and Modeling of High-Latitude Marine Postfrontal Clouds [High-lat marine clouds]
Conveners: Bart Geerts, Xiaohong Liu, Greg McFarquhar, Mikhail Ovchinnikov, Branco Kosovic, Roger Marchand, Scott Giangrande, Ann Fridlind, Johannes Mülmenstädt, Susannah Burrows, Paul DeMott, Daniel Knopf, Po-Lun Ma, Nicole Riemer
Description: Mixed-phase shallow clouds, which are ubiquitous in high latitudes, play a key role in surface energy budget and surface warming. Boundary-layer clouds are expected to contain more liquid in a warmer climate, and thus exert a stronger cloud shortwave cooling effect (i.e., negative feedback). CMIP6 including the DOE E3SM and NCAR CESM models reveals a notable increase in the predicted equilibrium climate sensitivity (ECS) that has been traced in part to changes in predicted extratropical shortwave low-cloud feedbacks. A leading hypothesized cause is an increase in supercooled liquid water amount in these models. Supercooled liquid and phase partitioning predicted by the models are known to be sensitive to model parameterizations of many cloud processes that are poorly understood and not well represented in the models. This calls for a concerted effort to reduce uncertainty in the simulation of extratropical cloud feedbacks, and in particular, better constraints on primary and secondary ice production processes and warm/cold cloud precipitation processes.
This session will focus on how data recently collected over boreal and austral oceans (in particular from COMBLE, MARCUS, and MICRE) can be used to address this challenge. This session is intended to encourage collaborative observational and modeling work to advance the objectives of these campaigns. Particular emphasis will be on improving our understanding of interacting cloud microphysical, radiative, and dynamical processes that control postfrontal shallow convective clouds.
Participants: We seek single-slide contributions, focusing on observational and/or modeling work planned. Please indicate what approaches or data sets you plan to use and what value-added products (currently not available) would be useful for your work. Please email a single widescreen ppt slide with title, author(s), email address, and planned work to the lead conveners no later than Monday, June 14. Your contribution will be synthesized and presented by the conveners and will serve as basis for a discussion.
Review of Aerosol Measurement Activities and Plans With a Focus on NSA Measurement Priorities, Chemistry Measurements at SGP and ENA, and a Plan for Aerosol Intensive Periods [Aerosol measurements]
Conveners: Jim Mather, Qi Zhang, Allison Aiken, Phil Croteau, Allison McComiskey, Tim Onasch, Nicole Riemer, John Shilling, Jim Smith, Leah Williams, Maria Zawadowicz
Description: ARM provides measurements of an extensive array of aerosol parameters through the Aerosol Observing Systems as well as in situ measurements from aircraft and tethered balloons, continuous column measurements from remote sensors, and measurements from guest instruments. This session will provide an overview of current activities related to aerosol measurements and data products, a summary of outcomes from recent aerosol-related meetings, and then will focus on several issues that emerged from those meetings: measurement priorities at the Utqiaġvik (formerly Barrow) observatory, a need to enhance the understanding and future usage of the DOE aerosol chemistry data (with a focus on long-term data at the SGP and ENA), and discussion of a strategy to implement coordinated aerosol intensive operational periods.
Currently, each ARM observatory includes an Aerosol Observing System except for Utqiaġvik. For historical, budgetary, and logistical reasons, Utqiaġvik includes only a small subset of the aerosol measurements available at other ARM observatories. With the implementation of a new NOAA facility at Utqiaġvik, we have the opportunity to consider some additional measurements. This session will include an overview of aerosol measurements that ARM has provided on the North Slope of Alaska and invite discussion on measurement priorities for Utqiaġvik.
Over the past decade, ARM has operated aerosol chemical speciation monitors (ACSMs) at observatories, including the SGP and ENA, leading to the accumulation of hourly-resolved data on nonrefractory submicron aerosol composition. Short field campaigns have yielded additional measurements from aerosol mass spectrometers (AMS), and increasingly, filter measurements have become available, including IMPROVE measurements at the SGP. From discussions at previous meetings, key issues related to aerosol composition include operation and calibration of the ACSMs, diagnostic tests and intercomparisons with co-located aerosol measurements, assessment of data quality, best practice for data processing, and VAP development. This session will feature presentations related to these topics and discussion on data needs and how to maximize the value of DOE aerosol chemical measurement data.
At a 2019 ARM Aerosol Measurement Science Group (AMSG) workshop, a significant outcome was the importance of aerosol field campaigns because of the need for comprehensive sets of observations to support aerosol process studies. In this session, we will summarize the ideas from that workshop and invite discussion on a strategy to hold a series of intensive operational periods, beginning at the SGP. The expectation is that these intensive periods would result in coordinated community engagement providing comprehensive data sets that would amplify the science impact of long-term ARM data sets.
Participants: During this session, the conveners will give short presentations on key issues related to the session topics. Presentations will also be solicited to report on aerosol science activities making use of ARM data on the North Slope of Alaska, and on the usage of DOE ACSM, AMS, and filter-based methods.
# # #
This work was supported by the U.S. Department of Energy's Office of Science, through the Biological and Environmental Research program as part of the Atmospheric System Research program.