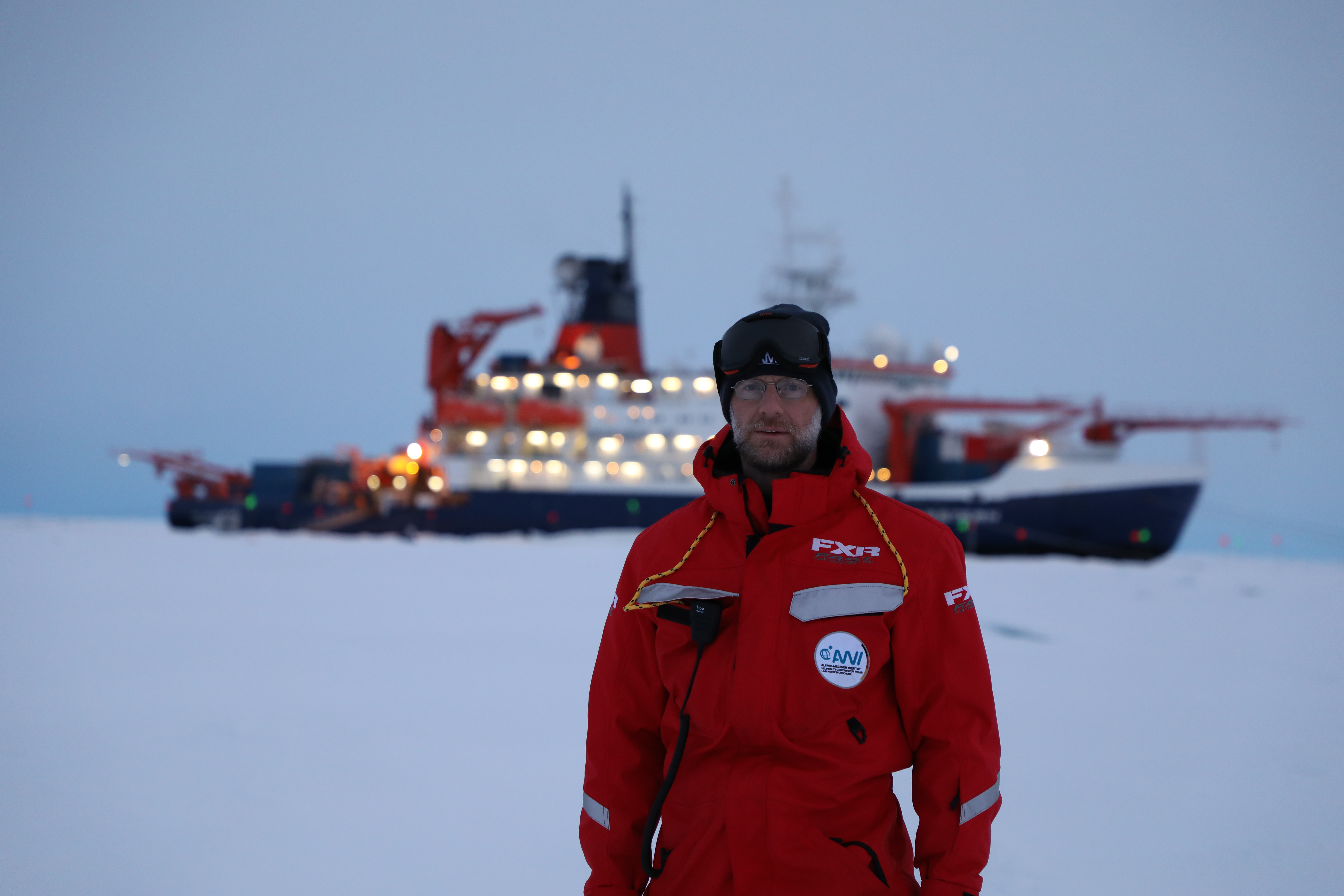 The European Geosciences Union (EGU) General Assembly remained a virtual event in 2021 because of the COVID-19 pandemic. During EGU 2021 from April 19 to 30, more than 18,000 scientists from 136 countries logged in to learn about the latest earth, planetary, and space science research.
EGU 2021 provided another opportunity for researchers to share their work virtually with a global audience and showcase the scientific impact of data from the Atmospheric Radiation Measurement (ARM) user facility.
The last day of EGU 2021 included a 90-minute session on the Multidisciplinary Drifting Observatory for the Study of Arctic Climate (MOSAiC) expedition. During the 2019–2020 expedition, researchers sought to document the atmosphere, sea ice, ocean, biogeochemistry, and ecosystem in the central Arctic over a full year.
MOSAiC co-coordinator Matthew Shupe gave a highlighted presentation that explored atmospheric processes in the central Arctic during the expedition.
Shupe, a senior research scientist with the Cooperative Institute for Research in Environmental Sciences, noted that researchers are seeing "clear fingerprints of strong cloud impacts" in the MOSAiC data. The research team is also gaining new aerosol insights, including information on new particle formation and particle origin.
Shupe's co-authors included Markus Rex, the MOSAiC project lead from Germany's Alfred Wegener Institute, and the MOSAiC Atmosphere team. Shupe has funding for his MOSAiC work from the U.S. Department of Energy's Atmospheric System Research (ASR).
Read the full story on the ARM website.
# # #
This work was supported by the U.S. Department of Energy's Office of Science, through the Biological and Environmental Research program as part of the Atmospheric System Research program.