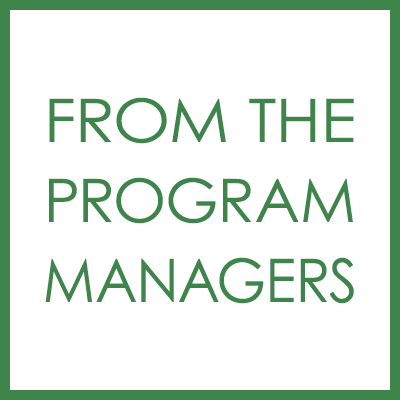 A busy summer continues for us at ASR, and we are sure that it's likewise busy for you and your research teams. The big news to share is awarding 26 new research projects to advance ASR and the Department of Energy Office of Science's research priorities. Read about these awards here.
In the story, Energy Secretary Jennifer Granholm's quote summarizes the value of your expertise and your science: "By putting some of America's most talented researchers on the case, coupled with DOE's unparalleled scientific capabilities, we'll gain a better understanding of how this (climate) crisis is unfolding—paving the way for solutions that leave a safer, healthier world for our children and grandchildren."
We couldn't agree more! (To hear more from Secretary Granholm, watch her Climate Science Roundtable from July 22.)
Whether new to ASR or seasoned veterans, we are excited to welcome our new project PIs. We plan to create a more formal web page for new PIs, but in the meantime, please contact us with questions or concerns.
We want to keep you as informed as possible about significant conference deadlines, ASR news, working group messages, and funding opportunities. So please be sure to subscribe to our email list. Also, please share this link with your research teams.
As noted at the start of this message, it has been busy for us all. Therefore, we plan to skip the August edition of ASR News and be back on schedule in September. Until then, we hope you take the time to enjoy your summer!
– Jeff Stehr and Shaima Nasiri, ASR Program Managers
# # #
This work was supported by the U.S. Department of Energy's Office of Science, through the Biological and Environmental Research program as part of the Atmospheric System Research program.