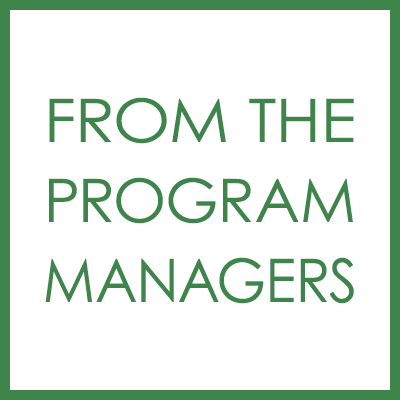 A busy summer has led into a busy fall for us at ASR, and we are sure that it's likewise busy for you and your research teams. The big news is that ASR's annual funding opportunity announcement (FOA) is out!
This year's ASR FOA solicits proposals on aerosol-cloud interactions; aerosol processes affecting cloud life cycle, properties, and/or processes; convective cloud processes; and high-latitude atmospheric processes.
As you read our story on this funding announcement, please note the deadlines! The pre-application deadline for the FOA is November 3, 2021, at 5 p.m. Eastern Time, and the application deadline is January 11, 2022, at 11:59 p.m. Eastern Time. Pre-applications are required and must be submitted through the Portfolio Analysis and Management System (PAMS). If you have questions about this opportunity, and we expect that many of you will, please reach out to us.
We want to keep you informed about ASR news, including significant conference deadlines, working group messages, job openings, and other opportunities. So please be sure to subscribe to our email list. Also, please share this link with your research teams and colleagues.
As summer turns to fall, we hope that you, too, got to spend a little time with your friends and families over the summer.
– Jeff Stehr and Shaima Nasiri, ASR Program Managers
# # #
This work was supported by the U.S. Department of Energy's Office of Science, through the Biological and Environmental Research program as part of the Atmospheric System Research program.