Since its inception in 2014, the U.S. Department of Energy (DOE) Office of Science Graduate Student Research (SCGSR) program has helped prepare graduate students for careers in science, technology, engineering, and mathematics.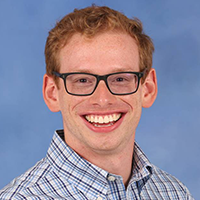 By providing world-class training and access to state-of-the-art facilities and resources at DOE national laboratories, SCGSR prepares graduate students to enter jobs of critical importance to the DOE mission and, says Atmospheric System Research (ASR) Program Manager Jeff Stehr, helps secure our national position at the forefront of discovery and innovation.
"The need for investing in our future scientists and researchers is now more important than ever before," says Stehr. "By providing the opportunity for graduate students to continue their research while simultaneously utilizing world-class DOE laboratory resources, the DOE Office of Science is helping to ensure that a brighter future lies ahead for all of us."
Recently, 65 graduate students from 29 states were selected for the SCGSR program's 2021 Solicitation 1 cycle, including three PhD students who will focus on Atmospheric System Research (ASR) program-relevant research.
David Haliczer, University of Alabama in Huntsville
Haliczer, a third-year doctoral student in atmospheric science, plans to continue his research that focuses on improving numerical weather prediction model forecasts through the use of satellite and ground-based remote sensing datasets.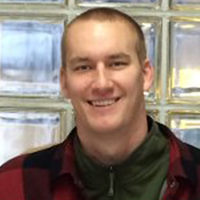 He will work alongside ASR/Atmospheric Radiation Measurement (ARM) user facility researcher Pavlos Kollias at Brookhaven National Laboratory in New York. Haliczer's research includes data from ARM's Southern Great Plains atmospheric observatory.
Jesse Anderson, Michigan Technological University
Anderson, a doctoral student in atmospheric sciences, will continue his thesis research at Pacific Northwest National Laboratory (PNNL) in Washington state. Anderson has focused much of his research on turbulent fluctuations of water vapor, temperature, and humidity using Michigan Technological University's (MTU's) Pi Cloud Chamber.
The temperature- and pressure-controlled device, which allows for the study of interactions between a cloud and turbulence in a controlled, laboratory setting, has also been utilized by Anderson's MTU faculty advisor, ASR researcher Will Cantrell.
William Rudisill, Boise State University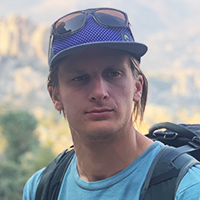 Rudisill, a geophysics doctoral student, will bring his research involving high-resolution numerical weather models of mountain hydrologic cycles to Lawrence Berkeley National Laboratory in California. Working from a hydrologic perspective, Rudisill uses cloud physics equations to study the East River Watershed of the Colorado Rockies. Rudisill works with Lejo Flores, a Boise State geosciences associate professor who is also a co-investigator on ARM's current Surface Atmosphere Integrated Field Laboratory (SAIL) field campaign. SAIL aims to improve the scientific understanding and modeling of processes connected to mountain hydrology.
The SCGSR award is open to graduate students who are currently pursuing a PhD in the areas of physics, chemistry, materials science, biology (non-medical), mathematics, engineering, computer or computational sciences, and specific areas of environmental sciences that are aligned with the mission of the Office of Science. The research projects of the awardees are expected to advance the overall doctoral research and training of the graduate student, while providing access to the expertise, resources, and capabilities available at the DOE laboratories.
A list of all of the SCGSR award recipients can be found here.
# # #
Author: Michelle Prichard, Staff Writer, Pacific Northwest National Laboratory
This work was supported by the U.S. Department of Energy's Office of Science, through the Biological and Environmental Research program as part of the Atmospheric System Research program.