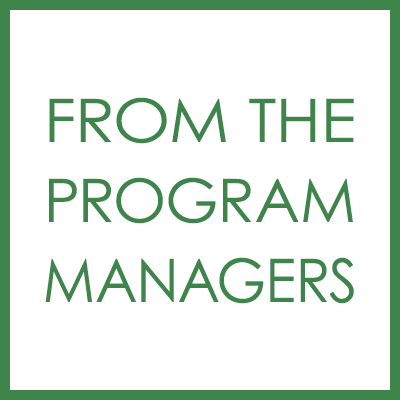 We have almost reached the close of another year, and your research continues to get great exposure with the 2021 American Geophysical Union (AGU) Fall Meeting from December 13 to 17, and the American Meteorological Society (AMS) Annual Meeting right around the corner in January.
Thank you to all who shared their AGU abstracts and session information. More than 100 presentations, invited orals, and posters will feature ASR-supported science. With so many presentations, it's easy to miss them in the AGU directory. The ASR-focused AGU presentation page on our website is a valuable resource that allows everyone in the ASR community to know who is presenting and when.
If you're presenting and missed our deadline, it's not too late to share abstracts and presentation information. Likewise, if one of your team members is presenting research based on an ASR-funded project, please share that abstract information as soon as possible.
We look forward to seeing you and the results of your research at AGU.
A reminder: Many of the AGU town halls (listed at the top of our AGU preview page) take place the week before the official start of the Fall Meeting. Be sure to look over this list; we encourage you to attend.
While some of you may be at AGU in person, most of us—particularly early-career scientists—will participate virtually. Unfortunately, this makes networking and forming new connections difficult. That's why we're asking our senior researchers to reach out and attend the posters and oral presentations of early-career scientists. A conversation and your feedback could make a difference in an early career researcher's future.
And looking to the future, we have been focused on the multiweek workshop for Artificial Intelligence for Earth System Predictability (AI4ESP), a multi-laboratory initiative to develop a new paradigm for Earth system predictability focused on enabling artificial intelligence across field, lab, modeling, and analysis activities. Many of you are involved in this workshop, and we thank you for your contributions. Much hard work lies ahead for our community as these new tools become more popular in our research.
We will not publish a December newsletter, so if we don't see you virtually at AGU, please have a safe and enjoyable holiday season.
– Jeff Stehr and Shaima Nasiri, ASR Program Managers
# # #
This work was supported by the U.S. Department of Energy's Office of Science, through the Biological and Environmental Research program as part of the Atmospheric System Research program.