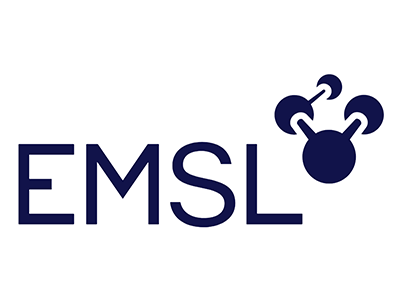 The Environmental Molecular Sciences Laboratory (EMSL) has announced its FY2023 Large-Scale EMSL Research Proposals. EMSL is seeking leading-edge research activities to advance scientific understanding in each of EMSL's science areas, as well as novel applications of EMSL capabilities.
Letters of intent are due February 10, 2022, at 5 p.m. Pacific time. Get more information and learn how to apply.
This call includes the Environmental Transformations and Interactions (ETI) Science Area. According to the call:
"Understanding of the processes that result in the formation and evolution of biogenic and anthropogenic sources of aerosols and aging processes that modify their chemical, physical, and optical properties, or identification of specific aerosol characteristics (e.g., physical or chemical) that impact ice nucleation and/or warm cloud formation. Proposals that test and/or develop data for models of cloud-aerosol interactions or other models of atmospheric aerosol processes are of particular interest."
Researchers worldwide can apply through this call to use EMSL resources and collaborate with EMSL scientists at no cost. Accepted proposals are valid for two years provided that sufficient progress toward the stated goals is accomplished in the first year. A select number of lead investigators may be invited to submit project plans to extend the work for a third year.
Access to EMSL capabilities is competitive, and approximately 30% percent of the proposals submitted will be accepted. Proposals will be evaluated according to the five review criteria listed below. Note that proposals that do not adhere to the guidance will not be considered.
# # #
This work was supported by the U.S. Department of Energy's Office of Science, through the Biological and Environmental Research program as part of the Atmospheric System Research program.