DOE's SCGSR program awards two graduate students the opportunity to work with national labs
Since its inception in 2014, the U.S. Department of Energy (DOE) Office of Science Graduate Student Research (SCGSR) program has helped prepare graduate students for careers in science, technology, engineering, and mathematics.
By providing world-class training and access to state-of-the-art facilities and resources at DOE national laboratories, SCGSR prepares graduate students to enter jobs of critical importance to the DOE mission and, says Atmospheric System Research (ASR) Program Manager Jeff Stehr, helps secure our national position at the forefront of discovery and innovation.
"The need for investing in our future scientists and researchers is now more important than ever before," says Stehr. "By providing the opportunity for graduate students to continue their research while simultaneously utilizing world-class DOE laboratory resources, the DOE Office of Science is helping to ensure that a brighter future lies ahead for all of us."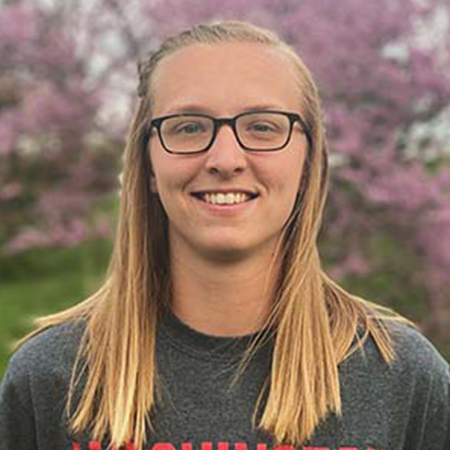 Recently, 80 graduate students from 53 universities across the U.S. were selected for the SCGSR program's 2021 Solicitation 2 cycle, including two PhD students who will focus on Atmospheric System Research (ASR) program-relevant projects.
Payton Beeler, Washington University in St. Louis
Beeler, an engineering doctoral student, will bring her thesis research on soot particle properties and the changes they undergo during cloud processing to Pacific Northwest National Laboratory (PNNL) in Washington state. At PNNL, Beeler will work alongside ASR researcher and fellow soot particle expert Laura Fierce. Beeler will collaborate with Fierce to use detailed modeling and measurement data to better characterize the evolution process of soot particles that occurs during cloud processing.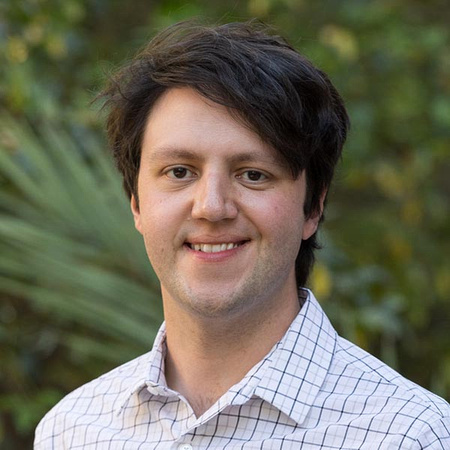 Calvin Howes, University of California, Los Angeles
Howes, an atmospheric and oceanic sciences doctoral student, plans to continue his study of smoke impacts on climate at Argonne National Laboratory in Illinois. At Argonne, Howes will collaborate with ASR/Atmospheric Radiation Measurement (ARM) user facility researcher Yan Feng to evaluate aerosol and cloud observations from ARM's 2016–2017 Layered Atlantic Smoke Interactions with Clouds (LASIC) field campaign using DOE's Energy Exascale Earth System Model (E3SM).
The SCGSR award is open to graduate students who are currently pursuing a PhD in the areas of physics, chemistry, materials science, biology (non-medical), mathematics, engineering, computer or computational sciences, and specific areas of environmental sciences that are aligned with the mission of the Office of Science. The research projects of the awardees are expected to advance the overall doctoral research and training of the graduate student while providing access to the expertise, resources, and capabilities available at the DOE laboratories.
A list of all of the SCGSR award recipients can be found here.
# # #
Author: Michelle Prichard, Staff Writer, Pacific Northwest National Laboratory
This work was supported by the U.S. Department of Energy's Office of Science, through the Biological and Environmental Research program as part of the Atmospheric System Research program.