New ASR projects will give a better understanding of Earth's atmosphere, support work to combat climate change.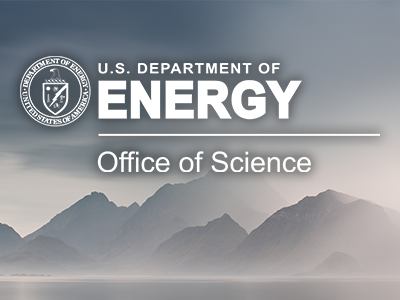 The U.S. Department of Energy (DOE) has announced $14 million in funding for 21 projects aimed at improving climate change predictions. The research projects will be funded for three years each through the Atmospheric System Research (ASR) program.
As extreme weather events and impacts of climate change continue to escalate, according to the DOE announcement, the ASR research projects will advance fundamental scientific understanding of atmospheric processes, ranging from cloud formation to weather in the Arctic.
"Climate-fueled weather events from drought, to fires, to hurricanes, and polar vortices are becoming more common and more intense and wreaking havoc on our communities," says U.S. Secretary of Energy Jennifer M. Granholm. "We must expand our understanding of changing weather patterns and equip scientists, researchers, and lawmakers with every possible tool to tackle the climate crisis. President (Joseph R.) Biden and DOE are committed to protecting American communities from extreme weather events and fighting climate change through critical investments in science and research that illuminate pathways to decarbonization and broaden our scientific foundation."
ASR advances understanding of the atmospheric system in a holistic, comprehensive fashion that addresses a range of interrelated climatic processes, resulting in improved earth system models that can increase confidence in decision and policymaking. These studies will use atmospheric data gathered by DOE's Atmospheric Radiation Measurement (ARM) user facility.
"From aerosols and clouds to the poles of the Earth, these projects will really help the community understand the atmospheric processes behind climate," says ASR Program Manager Jeff Stehr. "These scientists are going to really dig deep into the atmosphere to figure out how these things work."
Following are the 21 principal investigators, institutions, and recommended projects:
"We received 94 proposals from researchers from coast to coast," says Stehr. "We want to thank everyone who took the time and did the hard work to submit proposals. We also want to thank the 61 members of our review panels for their time and thoughtful dedication. And we're really happy to welcome a few new investigators and institutions to the ASR program this year."
The awards were chosen by competitive peer review from proposals submitted to a funding opportunity announcement (FOA) under the ASR program. The ASR FOA was sponsored by the Biological and Environmental Research (BER) program within DOE's Office of Science. Once the Fiscal Year 2022 funding awards are finalized, principal investigators, project titles, abstracts, and team members will be added to the ASR projects web page.
# # #
This work was supported by the U.S. Department of Energy's Office of Science, through the Biological and Environmental Research program as part of the Atmospheric System Research program.