This edition's column is by ASR Program Manager Jeff Stehr.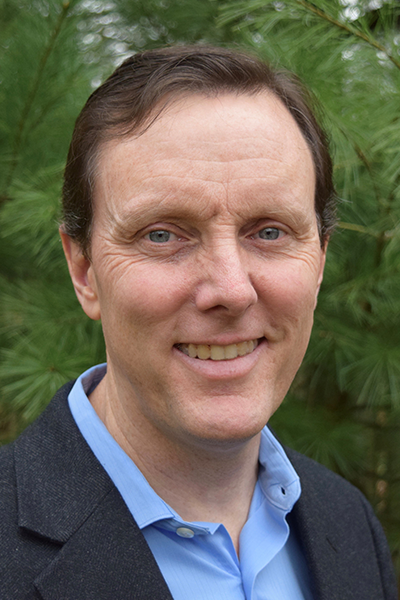 Thanksgiving has passed us, and the airwaves are filled once again with songs proclaiming this "the most wonderful time of the year." With apologies to the pop singer Andy Williams, this may be more accurately described as the busiest time of the year.
In October, many of you attended the ARM/ASR Joint Meeting, new funding opportunities and deadline announcements followed, and the AGU Fall Meeting and AMS Annual Meeting are just around the corner. All that is on top of your regular workload and the projects you manage for your own institutions.
I know many of you will be in Chicago for the AGU meeting. I hope you take the time to look up your colleagues' presentations on our website and attend. And, if you or a member of your team are presenting, be sure to submit your abstract information so that you will be included on the ASR and ARM websites.
I will also be at this year's AGU meeting. I hope to continue what was started at the Joint Meeting and get to know you better. Drop me a note if you would like to find time to chat.
Climate Resilience Centers FOA
Finally, I want to give you a heads-up that a new funding opportunity announcement (FOA) was announced on December 2.
Climate resilience centers (CRCs) will improve the availability and utility of DOE Biological and Environmental Research (BER) research, data, models, and capabilities to address climate resiliency, particularly by underrepresented or vulnerable communities.
CRCs will extend DOE climate science, capabilities, and research by supporting historically black colleges and universities (HBCUs), minority-serving institutions (MSIs), and emerging research institutions to address regional resilience needs and impacts on natural, socioeconomic, and built systems and their intersections. CRCs also aim to foster capacity at regional and local scales by connecting with affected communities and stakeholders to translate basic research into actionable science to enhance climate resilience, as well as to identify research priorities for future DOE investments.
CRCs will form a nucleus for building and empowering a future pool of local talent and expertise, including young scientists, engineers, and technicians, to address local resilience challenges and inform equitable solutions. CRCs will leverage ongoing DOE climate science and capabilities that exist at currently supported DOE national laboratories and universities and build two-way engagement between DOE-funded research and community stakeholders for improved climate resilience responses.
We are excited about this; I hope you are, too.
This will be our final newsletter of 2022. On behalf of ASR program manager Shaima Nasiri and me, we sincerely thank each of you and your teams for the vital work you do.
I hope you find time to slow down over the upcoming holiday season and, indeed, make it your most wonderful time of the year.
# # #
Author: Jeff Stehr, ASR Program Manager, U.S. Department of Energy
This work was supported by the U.S. Department of Energy's Office of Science, through the Biological and Environmental Research program as part of the Atmospheric System Research program.