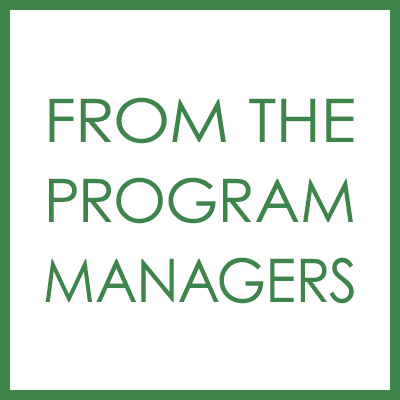 This is the time of year that we are sending—and you are receiving—reminders for the upcoming Joint Atmospheric Radiation Measurement (ARM) User Facility/Atmospheric System Research (ASR) Principal Investigators Meeting in Rockville, Maryland (August 7–10, 2023).
It goes without saying that this is one of our most important (and our favorite) events of the year—and it's vital to our shared success in today's open, collaborative science environment.
The breakout session descriptions have been announced, so it's not too early to start planning for your time in Maryland. These sessions offer opportunities to discuss science and technical issues in more detail. Moreover, they provide opportunities to develop collaborations, identify barriers limiting progress and develop ideas for addressing them, and more.
A couple of important dates to keep in mind: The hotel reservation deadline is July 17, and the deadline to register for the meeting or make changes to your registration is August 2.
Our meeting will be at the Bethesda North Marriott Hotel and Conference Center in Rockville, Maryland. This hotel was the site of the 2019 ARM/ASR meeting. The location is perfect—right on the Metro Red Line and a short walk to excellent restaurants and the Kennedy Shriver Aquatic Center.
If this is your first time attending the Joint Meeting, either in person or virtually, we shared the following "Five Components of a Successful Meeting" last year, and many of you found it helpful:
The first component is the plenary sessions. These sessions include programmatic updates from ARM and ASR plus a set of presentations selected by the ARM-ASR Coordination Team, also known as the AACT, to appeal to a broad audience. Don't forget that the first plenary session is at 9 a.m. Eastern on August 7, so plan to arrive no later than August 6 if you want to attend the programmatic updates plenary session.
Breakout sessions are proposed by members of the ARM and ASR community. The agenda has three or four concurrent sessions in each breakout session block. These sessions allow you to discuss the details of your research or otherwise engage on highly specialized topics. If you haven't already looked at the detailed breakout session agenda on the meeting website, we encourage you to do so and to reach out to the conveners of the sessions you plan to participate in. Breakout sessions are truly the grassroots of the meeting, and different session conveners have different ways of organizing their sessions.
Poster sessions allow ASR scientists and ARM users to present their work. There's a general expectation that each funded ASR project will present a poster at the meeting unless circumstances prevent team members from attending. To make it easier for you to put together your posters, templates for both in-person and virtual posters are available on the ASR Joint Meeting webpage.
Working groups unite the detailed process studies and connect researchers working on different parts of larger scientific problems. This connection is critical, enabling ASR researchers to build on each other's progress and move the science forward.
The fifth component of the Joint Meeting is you! We encourage you to not only attend the meeting and present your research but also to listen to and view the other presentations and posters. Moreover, we encourage you to engage with other attendees. We made awards to many new scientists and institutions last year, and for many, it will be their first time attending the meeting. Please reach out to people you don't know and make them feel welcome in the ASR community.
We hope these points give everyone a good start.
Looking ahead, keep your eyes and ears open for our announcement of FY2024 Funding Opportunity Announcement awardees. We are excited, and we hope you are, too.
In the meantime, if you have any questions, we want to hear from you!
# # #
Author: Shaima Nasiri and Jeff Stehr, ASR Program Managers, U.S. Department of Energy
This work was supported by the U.S. Department of Energy's Office of Science, through the Biological and Environmental Research program as part of the Atmospheric System Research program.