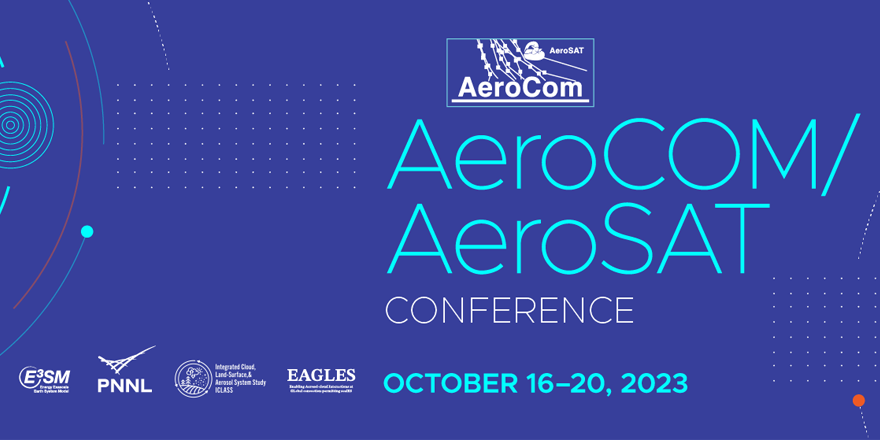 AeroCom is an open international initiative of scientists interested in the advancement of the understanding of global aerosol properties and aerosol impacts on climate, weather, and air quality. A central goal is to more strongly tie and constrain modeling efforts to observational data from satellite, ground-based, and aircraft observations. Major elements for exchanges between data and modeling groups are annual meetings of AeroCom together with the satellite-data-oriented initiative AeroSAT. The AeroCom/AeroSAT Conference 2023 will be held October 16 to 20 in Richland, Washington, with virtual components.
Important deadline information:
For more information, the agenda, and contact information, visit the conference event page.
# # #
This work was supported by the U.S. Department of Energy's Office of Science, through the Biological and Environmental Research program as part of the Atmospheric System Research program.