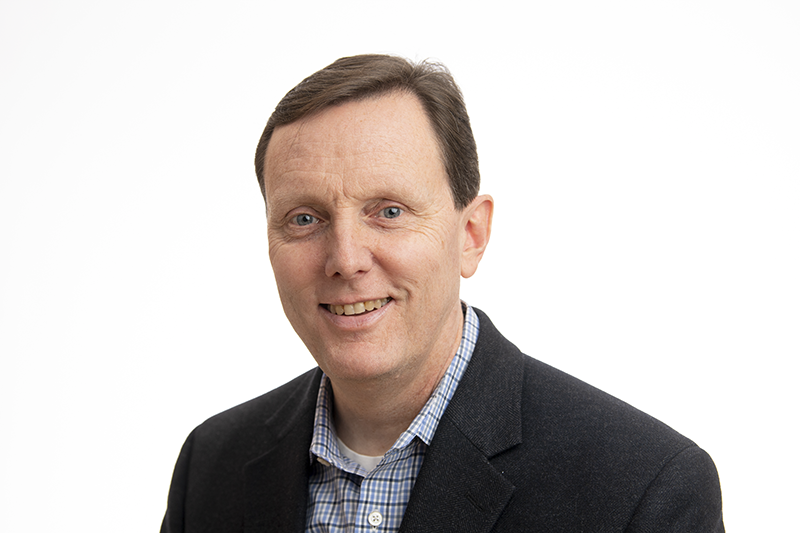 It is nearly fall! The weather is cooling, and there will be frost in the pumpkin patch before long. Stadiums are filled with football fans, and for many of us, the kids are back in school. I hope you've taken a little time off to enjoy the end of summer, rest, and recharge.
It was great to see so many of you at the August 2023 Joint ARM User Facility/ASR Principal Investigators Meeting. It was a week of programmatic updates, an amazing  amount of science, and an opportunity to renew friendships with our colleagues and build new collaborations. Indeed, for the first time since the pandemic, it feels that we've returned to normality. Read about the meeting.
Be sure to reach out to the ARM-ASR Coordination Team (AACT) via a working group co-chair or the ARM UEC chair to let us know what you think of this year's Joint Meeting and how we can make the 2024 event even better.
During her opening presentation, my co-program manager, Shaima Nasiri, shared some leadership changes in ASR Working Groups. To each of our outgoing working group chairs, thank you! Each served in their role longer than anticipated during the pandemic. And to each of our new group chairs, welcome! We look forward to your ideas and science leadership.
Here are the changes:
I encourage you to reach out to these leaders, become involved in the working groups, and subscribe to working group emails.
I joined many of you in July at the ACCESS XVII summit at BNL. Convened by BNL's Ernie Lewis, this event was tremendous. What struck me were the science discussions. It was the early career scientists who really drove those conversations.
Looking ahead, planning has already started for the 2023 American Geophysical Union (AGU) Fall Meeting and the 2024 American Meteorological Society (AMS) Annual Meeting. If you are leading a session at either event, please let us know!
This year has been eventful for atmospheric science, and this edition of ASR News reflects our community's work and accomplishments. This edition features an aerial campaign that complements the ASR-supported Eastern Pacific Cloud Aerosol Precipitation Experiment (EPCAPE) campaign in California.
Meanwhile, ARM is launching a new urban campaign in Baltimore, the ArcticShark uncrewed aerial system continues to expand its capabilities, and ARM's Large-Eddy Simulation (LES) ARM Symbiotic Simulation and Observation (LASSO) activity is seeking white papers for a November 2023 workshop.
Finally, I cannot emphasize enough how important it is that you remain connected with the Department of Energy's Office of Science (SC). To receive SC news releases, meeting announcements, science updates, and funding opportunities, sign up for GovDelivery. Also, encourage your team members to sign up to receive email news from ARM and ASR. Please use this form to subscribe to the ASR newsletter and working group messages.
As always, don't hesitate to contact us with questions. We want to hear from you!
# # #
Author: Jeff Stehr, ASR Program Manager, U.S. Department of Energy
This work was supported by the U.S. Department of Energy's Office of Science, through the Biological and Environmental Research program as part of the Atmospheric System Research program.