New paper highlights initial results from 21-month SAIL study in Colorado watershed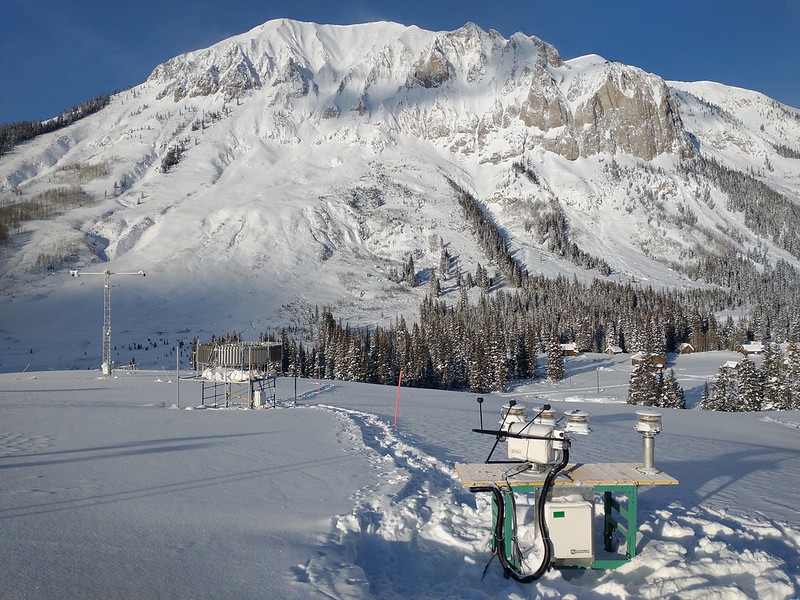 Mountainous watersheds provide most of the world's freshwater, but they are complex, under-measured systems that have proven difficult to understand and model. New approaches to data collection and scientific research in high-altitude complex terrain are needed to better understand and predict how the atmosphere, surface, and subsurface interact and affect mountain hydroclimates.
This is especially important in the Western United States, where the Colorado River provides water to nearly 40 million people and almost 5.5 million acres of farmland. The Upper Colorado River Basin, as the source of 90% of the water in the Colorado River system, is the most critical water resource in the West, but changes in the atmosphere and land-atmosphere interactions are affecting the amount of water available.
For almost two years, the Surface Atmosphere Integrated Field Laboratory (SAIL) campaign collected measurements to help scientists develop a quantitative and predictive understanding of atmospheric processes and land-atmosphere interactions that dominate the hydrology of the Upper Colorado River Basin.
SAIL took place from September 2021 to June 2023 in the East River Watershed, a location representative of many headwaters in the Upper Colorado River Basin. The U.S. Department of Energy's (DOE's) Atmospheric Radiation Measurement (ARM) user facility gathered atmospheric data near Crested Butte, Colorado, across multiple seasons and water years.
With more than 100 SAIL datastreams available, DOE's Atmospheric System Research (ASR) program is supporting a wide range of research using the campaign's comprehensive data sets.
Initial results from SAIL are detailed in an early online article published by the Bulletin of the American Meteorological Society (BAMS) in July 2023. The article's lead author is SAIL Principal Investigator Daniel Feldman, a climate modeling and remote sensing expert at Lawrence Berkeley National Laboratory in California.
"We want the community to investigate the atmospheric phenomena that occurred during SAIL, from fall and winter snowstorms to spring dust storms and snowmelt to summer convection," says Feldman. "From these detailed observations, we can learn the more abstract principles that underlie atmospheric behavior and land-atmosphere interactions in high-altitude complex terrain."
Research Rooted in Collaboration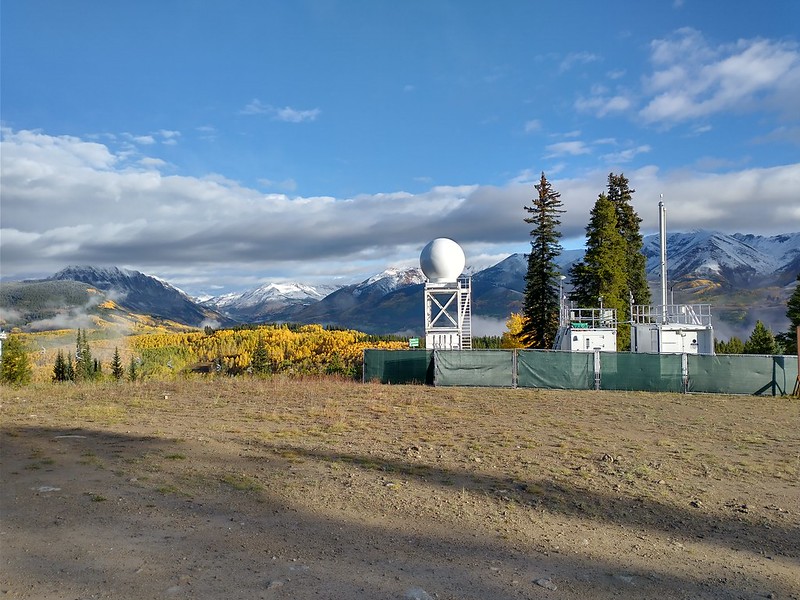 SAIL focused on precipitation processes, snow sublimation and wind redistribution, aerosol regimes and radiation, aerosol-precipitation interactions, and surface energy balance in the Upper Colorado River Basin.
SAIL combined ARM atmospheric data with surface and subsurface observations from DOE's long-standing Watershed Function Science Focus Area, forming a first-of-its-kind observatory to study how water moves from the atmosphere down to the bedrock.
During SAIL's observational phase, NOAA and the National Science Foundation (NSF) each supported co-located campaigns in the East River Watershed area. Data from NOAA's Study of Precipitation, the Lower Atmosphere and Surface for Hydrometeorology (SPLASH) and NSF's Sublimation of Snow (SOS) campaign, led by the University of Washington, complemented and augmented SAIL's science.
Days after releasing the SAIL article, BAMS published an early online paper on SPLASH, led by Gijs de Boer from the Cooperative Institute for Research in Environmental Sciences. Feldman was among the co-authors.
"SAIL has never been a campaign in isolation," says Feldman. "It's been a campaign about collaboration and growing those collaborations."
As the SAIL BAMS article highlights, the collaborations have already produced a number of observations and findings in which process understanding has been advanced in previously unattainable ways. For example, the integration of SAIL and co-located campaigns illustrates how topography and the land surface affect the atmosphere. Closely related data allow for comparisons of gradients in the East River Watershed from the bedrock through the atmosphere.
"Combining analyses of various data sets taken at the same time gives a much more complete picture of how these systems work," says Feldman. "We are exploring the observations and what they're telling us in order to determine what really needs to go into models to ensure that they model mountainous hydrometeorology, hydroclimatology, and, by extension, hydrology well."
Feldman notes that the unprecedented data from SAIL and its complementary campaigns are an immense community resource. Scientists can find data sets that relate to their specific interests and allow them to delve into various interactions and related components. Exploration is encouraged. All SAIL data are freely available in the ARM Data Center.
To learn more about the SAIL campaign, its key partnerships, and initial findings, read the BAMS paper.
# # #
This work was supported by the U.S. Department of Energy's Office of Science, through the Biological and Environmental Research program as part of the Atmospheric System Research program.