2014 Funding Opportunity Available for Early Career Scientists
The U.S. Department of Energy's Office of Science is now accepting research applications through its Early Career Research Program. For the 2013 announcement, the DOE Climate and Environmental Sciences Division is only accepting proposals in the area of the water cycle; more details on this topic are available in the Funding Opportunity Announcement, p. 7. Applications that propose process-level experimental, analysis, or modeling studies must indicate a clear path toward the incorporation of the improved process-level understanding into Earth system models.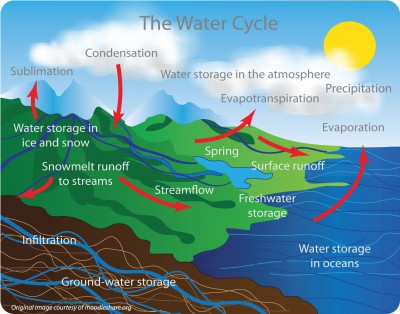 Principal Investigators (PI) who received doctorates no earlier than 2003 are eligible to apply. They must be full-time, permanent, non-postdoctoral national laboratory employees, or untenured assistant or associate professors on the tenure track as of the proposal deadline.
Each proposal must be accompanied by a letter from the national laboratory director to the technical point of contact confirming the proposed research idea fits within the scope of Office-of-Science-funded programs at the national laboratory. Applicants must reference the solicitation numbers DE-FOA-0000958 or LAB 13-958 and be registered in the DOE Portfolio Analysis and Management System (PAMS). Key deadlines are:
Pre-proposals are due on or before September 5, 2013, at 5:00 p.m. Eastern Daylight Time.
Successful preapplicants will be requested by DOE to submit a full proposal, due on or before November 19, 2013, at 5:00 p.m. Eastern Standard Time.
Each PI may submit only one Office of Science Early Career Research Program proposal per annual competition and should request project support for five years. In addition, a PI may not participate in more than three Office of Science Early Career Research Program competitions.
The DOE Office of Science website contains more information about the Early Career Research Program and an FAQ about the submission process. Awards are expected to begin in FY2014.