ASR Colleagues Elected into AGU Fellowship
Distinguished Atmospheric System Research colleagues, Qiang Fu and Zhanqing Li, are among the American Geophysical Union (AGU) Fellows elected for 2014. Out of 106 nominees, 62 were elected into this new class. Fu and Li will be honored during the 2014 AGU Fall Meeting in San Francisco, Wednesday, 17 December 2014.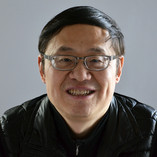 Fu was cited "for pioneering contributions to atmospheric radiative transfer and its critical linkages to climate and climate change research." As a researcher, Fu is renowned for his contributions to the understanding and modeling of radiative transfer in the Earth's atmosphere. He has led projects for the Department of Energy's ASR, like the Use of ARM Observations to Investigate the Role of Tropical Radiative Processes and Cloud Radiative Effects in Climate Simulations. Fu is currently a professor of atmospheric sciences in the Department of Atmospheric Sciences at the University of Washington.
In January, Fu received the Max Planck Institute for Meteorology's Alexander von Humboldt Research Award, which is granted to foreign scientists "whose fundamental discoveries, new theories, or insights have had a significant impact on their own discipline and who are expected to continue producing cutting-edge achievements in the future." During his time in Germany, Fu explored the effect of processes constraining the vertical structure of warming and their implication for climate change. Fu has been a Fellow of the American Meteorological Society since 2009. Fu received his PhD from the University of Utah in 1991.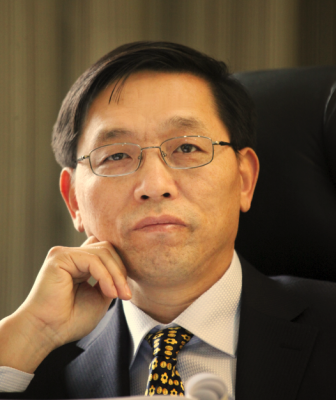 Li was cited "for outstanding achievement in remote sensing of radiation, cloud, and precipitation properties and application to today's climate problems." During his career, Li has engaged in a wide range of studies concerning climate change and atmospheric physics. Li is currently a professor in the Department of Atmospheric and Oceanic Science and the Earth System Interdisciplinary Center at the University of Maryland.
During his 13 years of professorship at the University of Maryland, Li has engaged in a wide range of studies concerning climate change and atmospheric physics. The research developed by Li and his colleagues signifies the importance of long-term data sets for climate-relevant studies, such as the Ganges Valley Aerosol Experiment, Clouds, Aerosol and Precipitation in the Marine Boundary Layer, and Study of Aerosol indirect Effects in China field campaigns. Li received his PhD from McGill University in 1991 and received his Masters from the Nanjing Institute of Meteorology.