A busy week is ahead at the 2014 American Geophysical Union Fall Meeting in San Francisco, scientists sponsored by ASR are presenting dozens of oral and poster sessions describing their research. Nearly 24,000 researchers from around the globe will be in attendance, sharing their research results at the largest worldwide conference of the geophysical sciences. DOE's Office of Biological and Environmental Research will also host four town hall meetings this year.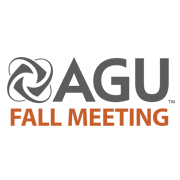 TH13A: ARM Next Generation Town Hall – Monday, December 15, 12:30-1:30 p.m., Moscone West 2002

TH15C: DOE's Interests in Extreme Events – Monday, December 15, 6:15-7:15 p.m., Moscone West 2008

TH25A: DOE's Next Generation Ecosystem Experiment: Tropics – A Coupled Model-Experiment in Tropical Ecosystems – Tuesday, December 16, 6:15-7:15 p.m., Moscone West 2002
TH45B: DOE's Accelerated Climate Modeling for Energy (ACME) Project – Thursday, December 18, 6:15-7:15 p.m., Moscone West 2004.
AGU will hold its 47th annual Fall Meeting December 15-19, 2014, in San Francisco, California. This meeting showcases current scientific theory focused on discoveries that will benefit humanity and ensure a sustainable future for our planet.
See the complete presentation page for ASR's participation, including invited talks. AGU's 2014 scientific program is also available.
# # #
This work was supported by the U.S. Department of Energy's Office of Science, through the Biological and Environmental Research program as part of the Atmospheric System Research program.