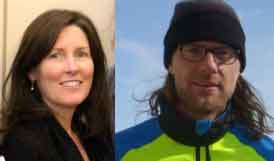 Shared during the ARM/ASR Joint User Facility and Principal Investigator's Meeting in March, two original chairs of the Atmospheric System Research (ASR) working groups and members of the ARM/ASR Science Infrastructure Steering Committee (SISC) announced they were stepping down after five years of service. We would like to thank Allison McComiskey, National Oceanic and Atmospheric Administration, and Matthew Shupe, University of Colorado, who dedicated their time and talents to the committee.
At the beginning of the year, the ASR program funded two science teams to lead science efforts for the ARM Climate Research Facility sites at Oliktok Point, Alaska, and the Eastern North Atlantic in the Azores. As part of these efforts, Gijs de Boer, University of Colorado – Boulder and part of the Cooperative Institute for Research in Environmental Sciences, will join the SISC. Currently researching lower atmospheric processes central to understanding the life cycle and climatic influence of arctic clouds, de Boer will participate on SISC in his new role as the North Slope of Alaska Oliktok Point site science team lead.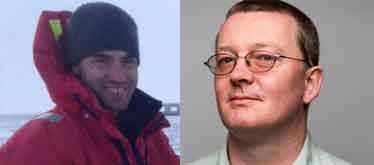 Rob Wood, University of Washington, was selected as the Eastern North Atlantic site science team lead and is already serving as a SISC member as the Cloud-Aerosol-Precipitation Interactions Working Group Chair. Wood will represent both roles on SISC.
The ARM/ASR Science Infrastructure Steering Committee is responsible for supporting DOE program managers and the ARM Infrastructure Management Board. The SISC provides DOE ASR program managers scientific perspective and assistance in developing the science vision and strategy for the program, including strategies for evaluating and improving representation of cloud, aerosol, and radiative processes in climate models. An important effort by the SISC this year will be providing input on a new science plan for ASR to lead the program into the next five years.
For more information about SISC, read its charter.
# # #
This work was supported by the U.S. Department of Energy's Office of Science, through the Biological and Environmental Research program as part of the Atmospheric System Research program.