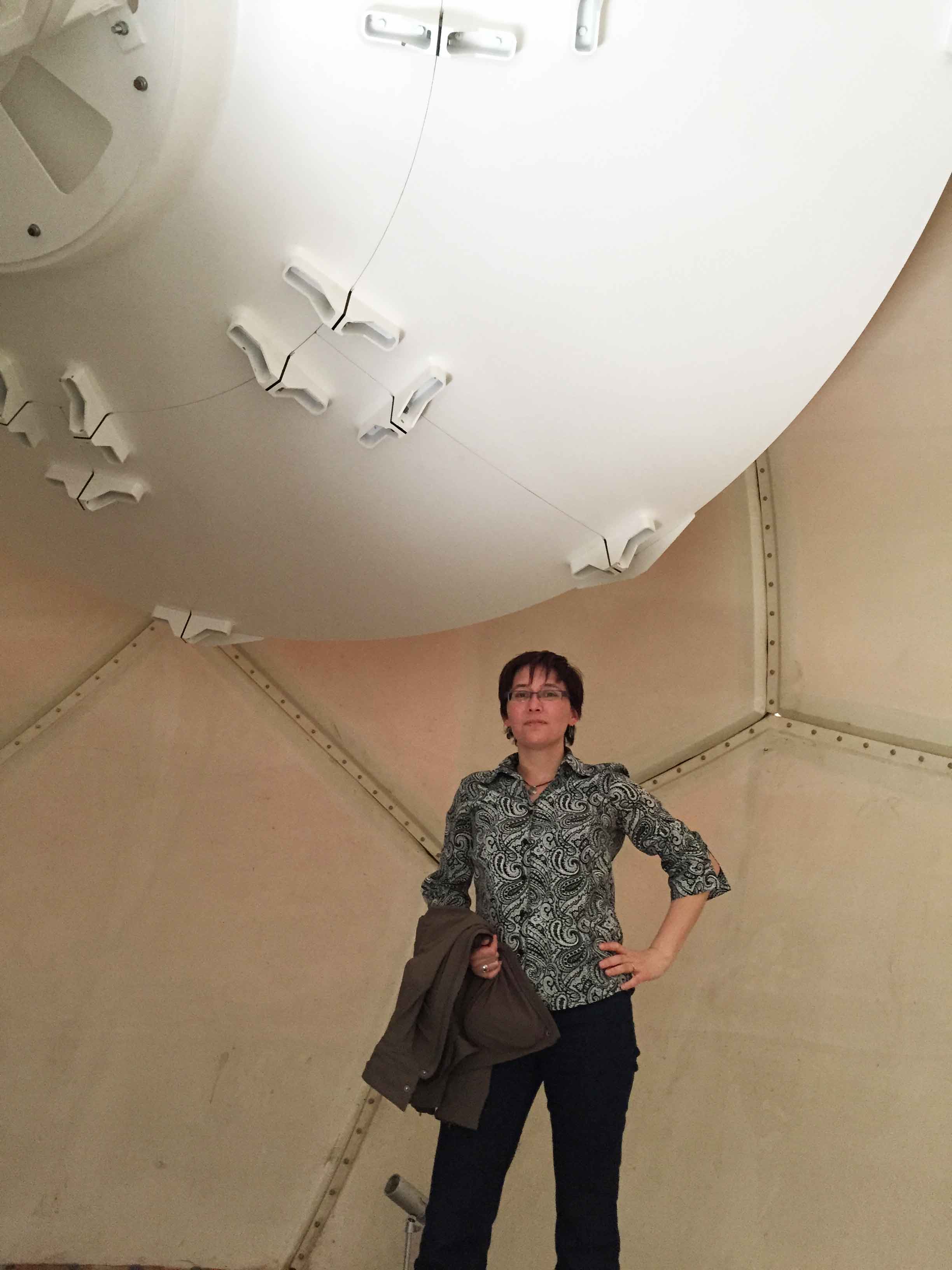 Dr. Shaima Nasiri has been selected as the Atmospheric System Research (ASR) Program Manager, effective August 10, 2015. She shares ASR programmatic responsibilities with Ashley Williamson.
"I'm honored to have the opportunity to manage such a well-respected and scientifically significant program as ASR," says Nasiri. "I think this is an exciting time for the program and I look forward to interacting more with its scientists.
During the past decade, Nasiri served on the faculty of the Texas A&M University Department of Atmospheric Sciences, where she published on topics involving cloud physics, aerosol science, and satellite meteorology. For the past year, Nasiri has been on an Intergovernmental Personnel Act agreement from her home institution to the U.S. Department of Energy (DOE). She represented ASR by conducting strategic planning for climate sciences within the U.S. Global Change Research Program.
As a program manager for ASR, Nasiri will focus on the operational aspects of the program, such as research needs; evaluation of contractors, DOE laboratories, and grantee research proposals; performance via scientific and technical judgment; and merit reviews, site visits/reviews, and panel reviews.
Nasiri received her B.S. in physics and mathematics from the University of Denver, and her M.S. and Ph.D. in atmospheric sciences from the University of Wisconsin-Madison. She is an author on more than 20 peer-reviewed scientific publications, and her recent honors include a teaching award from the Texas A&M College of Geosciences and a University of Wisconsin-Madison Honorary Fellowship. She is an active member of the American Geophysical Union and American Meteorological Society.
# # #
This work was supported by the U.S. Department of Energy's Office of Science, through the Biological and Environmental Research program as part of the Atmospheric System Research program.