2017 ARM/ASR Joint Meeting Announcement and Results of 2016 Meeting Survey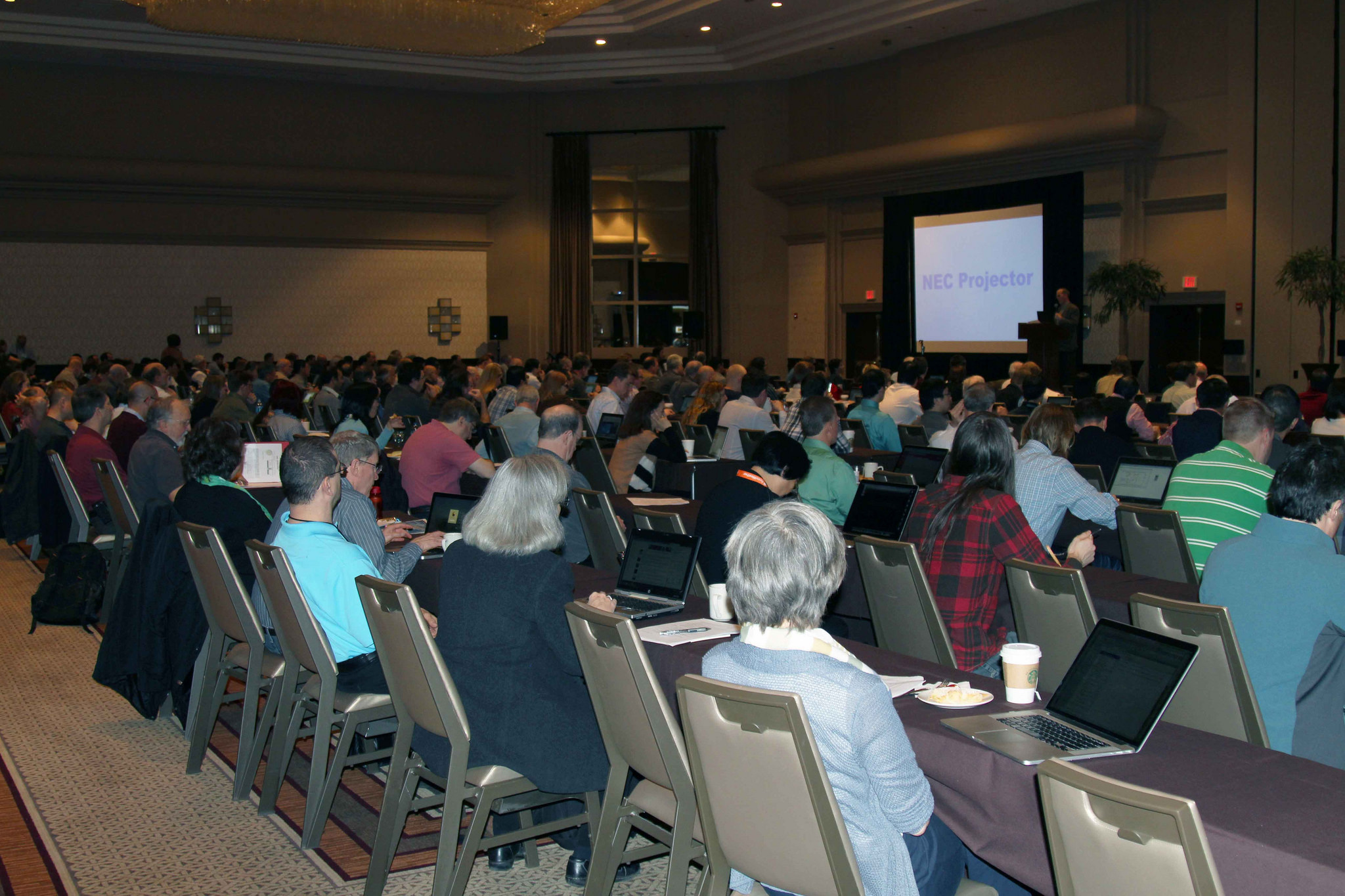 The 2017 Joint Meeting of the Atmospheric Radiation Measurement (ARM) Climate Research Facility Users and Atmospheric System Research (ASR) Principal Investigators will take place during the week of March 13 to 17, 2017, at the Sheraton Tysons Hotel in Tysons, Virginia. Posting of a draft agenda, opening of the meeting registration website, and sending of invitation letters are all scheduled for mid-November 2016.
After 2016's May meeting, 2017 sees a return of the ARM/ASR Joint Meeting to the March time frame and a return to the Sheraton Tysons Hotel. Based on the 54 responses to the survey circulated after the 2016 meeting, attendees can expect a few changes, as well.
A common theme among the survey responses was a request for more networking/discussion/personal time. Taken together with the requests for fewer or no evening sessions, requests for additional breakout session time, and several responses in favor of increasing the number of meeting days in exchange for fewer hours each day, the 2017 meeting agenda will not include formal evening sessions but will likely stretch through late afternoon on Thursday, March 16.
Results of the 2016 meeting survey show:
More than 75 percent of attendees found the meeting to be very useful for keeping informed about both the ARM Facility and ASR.
Approximately 60 percent of respondents rated the 2016 meeting venue as either excellent or very good.
DOE program managers have shared survey comments about poor projector and audio quality, as well as poster session lighting issues to the venue.
In response to numerous requests to move the annual meeting to other regions, ASR Program Manager Shaima Nasiri replied, "Having the meeting in the Washington, D.C., area makes it much easier for ARM, ASR, and other DOE Climate and Environmental Sciences Division program managers to attend."
Regarding the survey results, she added, "The ARM and ASR program managers are taking the survey results into consideration when planning the 2017 meeting. The survey provided us with a lot of information about which presentations and sessions attendees found most valuable."
Several survey respondents wrote that having the meeting agenda posted earlier would facilitate travel planning. In response, program managers plan to ask for breakout session proposals and abstract submissions earlier in the process this year.