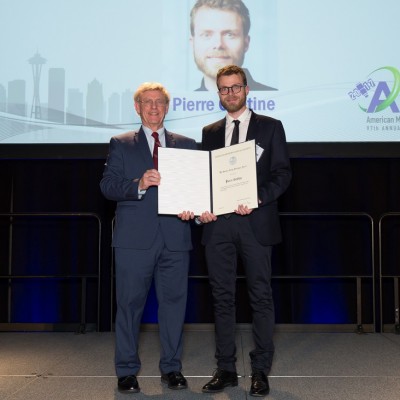 The American Meteorological Society (AMS) seeks nominations by May 1, 2017, for its 2018 awards, fellows, and lecturers, and by July 1, 2017, for honorary members.
For most of the 36 AMS awards, nominators—those responsible for uploading and submitting complete nomination packages—must include a nomination letter, the nominee's curriculum vitae and bibliography, three supporting letters, and a citation of no more than 25 words to summarize the nominee's qualifications for a particular award. You do not need to be an AMS member to nominate or support an award nomination, but you must be an active member to submit a fellow nomination.
Go to the AMS website for a complete list of awards and links to the nomination pages, additional award nomination information, criteria and nomination procedures for fellows, and links and details on lecturer and honorary member selections. The society's website also features a full list of award and honor categories.
# # #
This work was supported by the U.S. Department of Energy's Office of Science, Office of Biological and Environmental Research as part of the Atmospheric System Research Program.