Honorees will be recognized in December

Three currently supported Atmospheric System Research (ASR) investigators were recognized as 2017 American Geophysical Union (AGU) Fellows.
The honorees are: Lynn Russell of the University of California (UC), San Diego; Margaret Torn of Lawrence Berkeley National Laboratory and the University of California, Berkeley; and Ed Zipser of the University of Utah.
Fellows are chosen for their scientific contributions and prominence in Earth and space sciences. Organization bylaws do not allow more than 0.01 percent of the total AGU membership to be recognized yearly.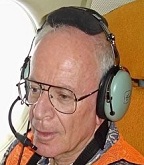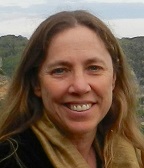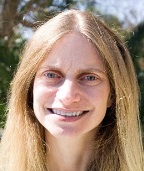 Russell, an atmospheric chemistry professor at UC San Diego's Scripps Institution of Oceanography, has performed ASR-funded research related to modeling of clouds and frost flower atmospheric particles. She is working on the ARM West Antarctic Radiation Experiment (AWARE), a joint field campaign of the Atmospheric Radiation Measurement (ARM) Facility and the National Science Foundation Division of Polar Programs. Scientists have submitted a proposal for ASR support of additional aspects of AWARE research. Russell co-authored a recently published Nature Communications paper inspired by a January 2016 summer melt event in West Antarctica that happened during AWARE.
Torn is a senior scientist at Berkeley Lab. She is an ecologist and biogeochemist who has published more than 120 peer-reviewed articles, including ASR-sponsored research on winter wheat and land-atmosphere interactions at the ARM Facility's Southern Great Plains atmospheric observatory. Torn is also an adjunct professor in the Energy and Resources Group at her alma mater, UC Berkeley.
Zipser, an atmospheric sciences professor at the University of Utah, previously led the meteorology department at Texas A&M University and worked as a senior scientist at the National Center for Atmospheric Research. The current ASR grant on which he is a principal investigator dates to the Midlatitude Continental Convective Clouds Experiment (MC3E), a 2011 ARM-NASA field campaign in Oklahoma that sought to obtain the most complete characterization of convective cloud systems and their environment. ASR also funded Zipser's work during the Tropical Warm Pool-International Cloud Experiment (TWP-ICE) in 2006 around Darwin, Australia.
The 61 newest Fellows will be recognized December 13 during the 2017 AGU Fall Meeting in New Orleans, Louisiana.
# # #
This work was supported by the U.S. Department of Energy's Office of Science, Office of Biological and Environmental Research as part of the Atmospheric System Research Program.