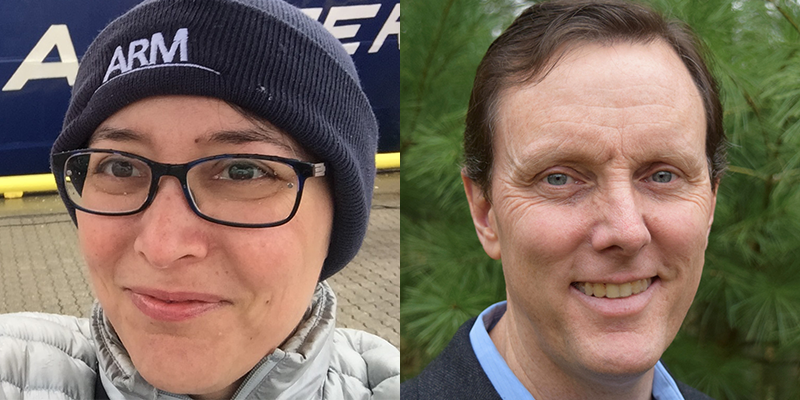 It has been an eventful past couple of months. Despite working from home, for us all, life seems busier than ever. In June, we partnered with the Atmospheric Radiation Measurement (ARM) user facility for a very successful virtual ARM/ASR Joint Meeting.
We recognize it was a new virtual format this year, and we appreciate everyone's patience and flexibility. It was great to hear the updates and really good to see people take advantage of the virtual platforms with all the questions and responses from presenters and the broader community. We were impressed with your engagement!
Among the meeting highlights were the ASR working group presentations—Aerosol Processes, Convective Processes, High-Latitude Processes, and Warm Boundary Layer Processes. Each session was well-attended, effectively communicated our science goals, and had strong audience participation.
The meeting was soon followed with the announcement of funding of $19 million for 31 new projects submitted to DOE's Funding Opportunity Announcement (FOA) DE-FOA-0002198. We want to take this opportunity to welcome our new projects and PIs to ASR. We will soon be reaching out to each of you to answer your questions and provide you with the basic information to build a successful ASR research project.
The FOA received 87 full proposals. We want to thank all of the PIs who submitted proposals; we saw more good ideas than we were able to support. And we want to thank the 58 members of the scientific community who contributed their time and expertise to our peer-review process. We expect to have the new projects added to the ASR projects page soon.
There is always more to do. As we approach the close of the fiscal year, we ask that you all be current in reporting, including submitting all publications and research highlights so we can put together a collection for the year for DOE management, like the BER advisory committee. Please be mindful of other upcoming deadlines, especially those for the 2020 American Geophysical Union (AGU) Fall Meeting and the 2021 American Meteorological Society (AMS) Annual Meeting.
We appreciate that most of you are working from home—away from your offices, labs, collaborators, and other resources, and recognize it this is difficult. We want you to continue to reach out to us with any questions or challenges you are facing.
Finally, we recognize that the fall will bring some budgeting uncertainty for us all. Again, please reach out to us with your questions or concerns.
– Shaima Nasiri and Jeff Stehr, ASR Program Managers
# # #
This work was supported by the U.S. Department of Energy's Office of Science, through the Biological and Environmental Research program as part of the Atmospheric System Research program.