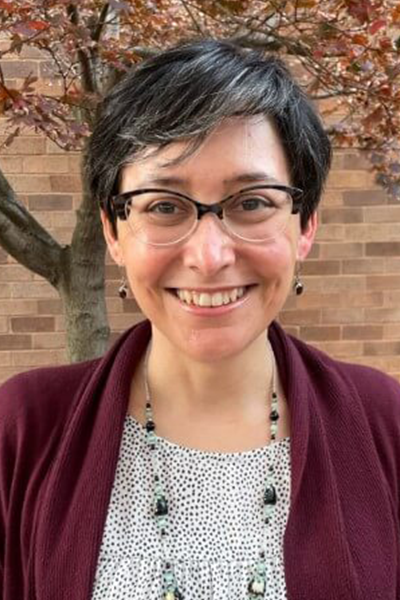 As an ASR program manager, this is one of my favorite times of the year. We announced our new projects and ASR science teams to the program earlier in July. To each of the 24 new project principal investigators and science teams, welcome!
 We look forward to working with you and your teams in the months and years ahead.
And as an ASR program manager, this is also one of the hardest times of the year. We received over 70 proposals —substantially more than we had funding to support. Sending declination letters Is one of my least favorite tasks as a program manager.  My co-program manager, Jeff Stehr, and I know and appreciate that writing and submitting a proposal takes a lot of time, effort, and coordination on the parts of the PI, team members, and sponsored research offices. Thank you for all your submissions.
If your proposal was declined, we encourage you to read through the reviewer comments.  If you are having difficulty accessing the reviews, please see the "Frequently Asked Questions and Answers" page for instructions on linking your Grants.gov proposals to your DOE Portfolio Analysis and Management System (PAMS) account.  If you have questions about why your proposal was declined or how to interpret the reviews, especially if you are new to DOE or ASR, I encourage you to contact us.
I would also like to thank the 46 members of the scientific community who volunteered their time to be a part of the proposal review panels. We appreciate your time and dedication!
Resources for ASR PIs
For our new PIs, as well as our ASR veterans, please take the time to visit the Resources for ASR Scientists page on our website. You'll learn how to build out and update your ASR project page and share your science. You'll find important information on project reporting and discover how to subscribe to ASR and ARM newsletters and working group mailing lists.
Summer Undergraduate Internship Opportunities
DOE's summer undergraduate internship programs are now accepting applications for Spring of 2024.  These are great opportunities for students to work with researchers at DOE national laboratories.  Please check out this article for more information.
Ready for the ARM/ASR Joint Meeting
The 2023 Joint Atmospheric Radiation Measurement (ARM) User Facility/Atmospheric System Research (ASR) Principal Investigators Meeting is just days away. This is an opportunity for the ARM and ASR communities to share progress over the past year, make new connections, and start thinking about plans for future science.
And if you are new to ASR, know that we offer numerous opportunities to network and volunteer through committees and working groups. We hope you discover opportunities for collaboration, get to know your colleagues, and discover how their research interests overlap with yours.
Jeff and I look forward to seeing many of you at the meeting!
# # #
Author: Shaima Nasiri, ASR Program Manager, U.S. Department of Energy
This work was supported by the U.S. Department of Energy's Office of Science, through the Biological and Environmental Research program as part of the Atmospheric System Research program.