By ASR Program Managers Shaima Nasiri and Jeff Stehr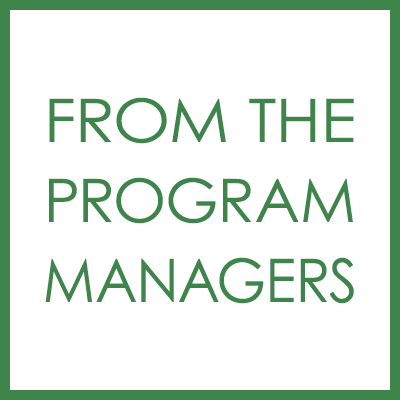 Less than two weeks ago, we shared some big news on the ASR website. Just in case you missed it, ASR's annual funding opportunity announcement (FOA) was announced by the Department of Energy (DOE).
You—the ASR research community—work on some of the most important scientific questions facing atmospheric and climate science. This FOA will help fund critical research on aerosol processes at ARM sites, convective cloud processes, aerosol and cloud processes from ARM's Eastern Pacific Cloud Aerosol Precipitation Experiment (EPCAPE), and mixed-phase cloud and ice cloud processes.
We encourage anyone interested in this FOA to join a BER informational webinar on November 9, 2023, at 12 p.m. ET. Register today.
Please note the deadlines as you read our story on this funding announcement! The pre-application deadline for the FOA is November 30, 2023, at 5 p.m. ET. Pre-applications are required and must be submitted through the Portfolio Analysis and Management System (PAMS). The application deadline is February 13, 2024, at 11:59 p.m. ET.
For more details, please download the funding opportunity announcement DE-FOA-0003194 (PDF). And if you have questions, please reach out to us.
A Look Back at AAAR; Getting Ready for AGU and AMS
Many of you attended the 41st American Association for Aerosol Research (AAAR) Annual Conference in Portland, Oregon, in early October. This is a conference that keeps getting better every year, and it aligns closely with ASR science. We hope you take the time to read our story about AAAR 2023, and consider attending next year's event in Albuquerque, New Mexico.
Looking ahead, the 2023 American Geophysical Union (AGU) Fall Meeting in San Francisco will be here before we know it. Please share your presentation information with the ARM and ASR community, and we will promote your presentations on the ASR and ARM websites.
Similar pages will be created for the American Meteorological Society Annual Meeting in Baltimore, scheduled from January 28 to February 1, 2024.
Jeff plans to attend AGU, and Shaima intends to be at AMS. We hope to visit with as many of you as possible!
Keeping You Up to Date
We want to keep you informed about ASR news, including significant conference deadlines, working group messages, job openings, and other opportunities. So please be sure to subscribe to our email list. Also, please share this link with your research teams and colleagues.
# # #
Author: Shaima Nasiri and Jeff Stehr, ASR Program Managers, U.S. Department of Energy
This work was supported by the U.S. Department of Energy's Office of Science, through the Biological and Environmental Research program as part of the Atmospheric System Research program.