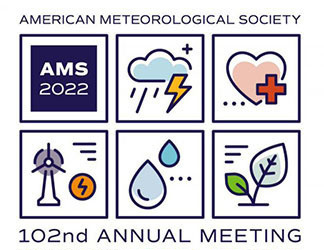 The 2022 American Meteorological Society (AMS) Annual Meeting will be held virtually from January 23 to 27, 2022. The meeting theme is "Environmental Security: Weather, water, and climate for a more secure world."
During AMS, follow the ARM on Twitter (@armnewsteam) and Facebook (@arm.gov) for a real-time guide to ARM- and ASR-relevant activities. You can track us using the hashtags #ARMAGU, #ASRnews, and #AGU21.
# # #
This work was supported by the U.S. Department of Energy's Office of Science, through the Biological and Environmental Research program as part of the Atmospheric System Research program.